Guadalajara, Day 5: Gold in her home gym for Garcia – and Kazakh teen wins in Mexico for a second time
Mariana Garcia gave her noisy supporters plenty to cheer when she won a world title not just in her own nation and home city, but at her home gym on day five of the World Junior Championships in Guadalajara.
Garcia, 20, has trained at the Weightlifting Forum and competed in this auditorium since she was 12. She finished well clear of her rivals in the women's 71kg, prompting her many friends and family in the audience to burst into song with the Mexican favourite Cielito Lindo.
There were plenty more cheers when Garcia was presented with a sweep of gold medals. The crowd sang along with Garcia when the national anthem was played, but before it finished her emotions got the better of the champion and the tears interrupted her singing.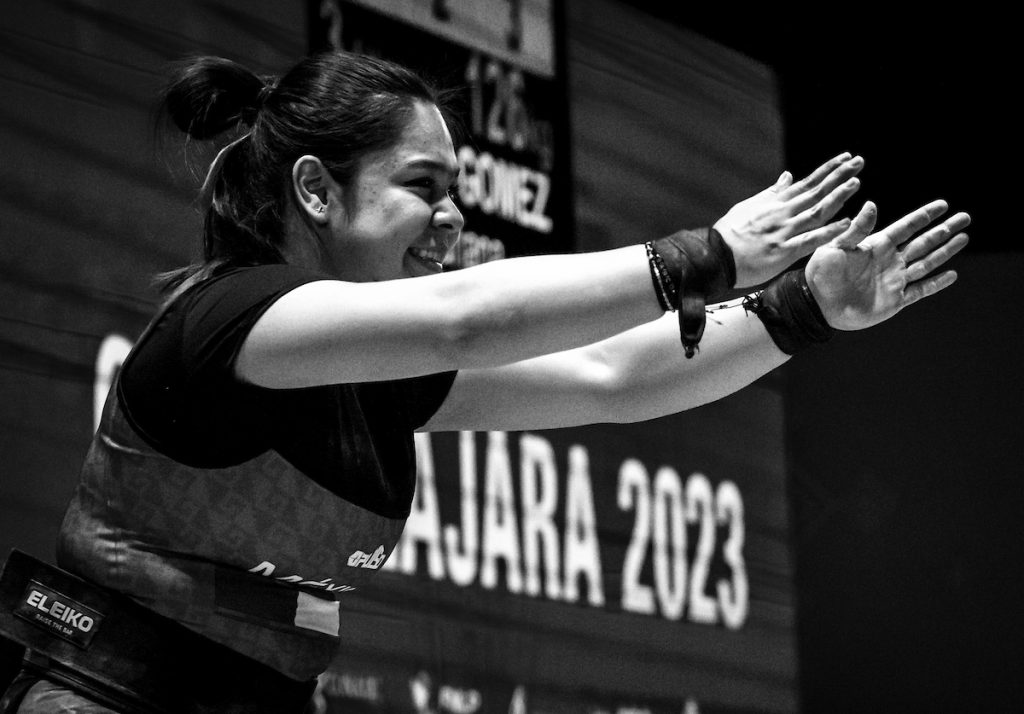 Mariana Garcia (MEX)
"I won medals in other events, but here with my people, singing the anthem it was really exciting and really emotional," Garcia said after posing for dozens of photos with family, friends and team-mates.
"When I heard that these Championships would be held in Guadalajara it was a regular training day here in this gym, about a year ago. I was really excited to know that I would compete in a World Championships in front of my own people.
"It was really tough, following my coach's instructions and training hard for a long time. I was always motivated by knowing I would be competing at home and I enjoyed the process.
"It was a big responsibility but I enjoyed every lift and I focused on making everybody proud."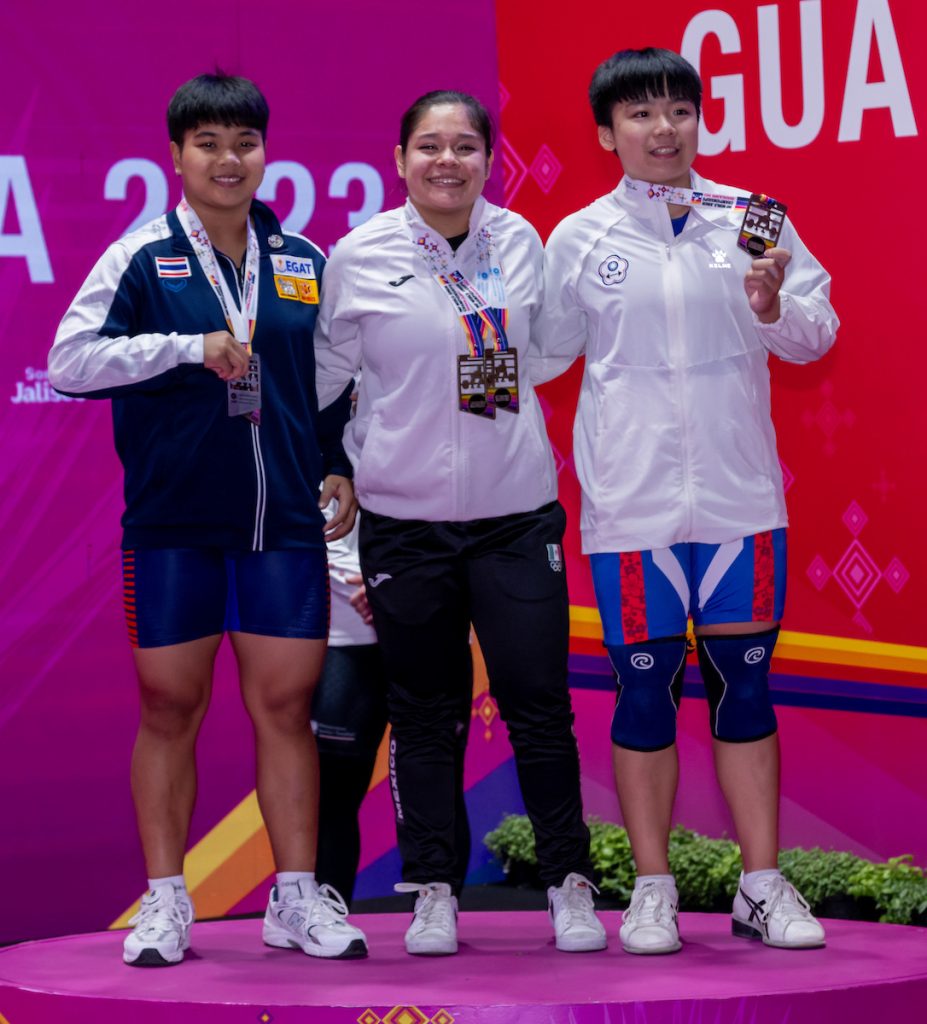 Women's 71kg podium
Garcia had won six medals before, including gold at this year's Pan American Juniors in Colombia, and had made bigger numbers too. This time she always looked the likely winner and finished 93-123-216.
The champion was the only one of 10 athletes to make a bigger total than the winners at 59kg and 64kg.
Phattharathida Wongsing from Thailand has won world and Asian youth titles this year with exactly the same numbers, 92-120-212. Here Wongsing, 17, made 92kg in snatch yet again, but finished lower on 92-116-208 in second place.
Another who underperformed was third-placed Martyna Dolega from Poland. Her 93-111-204 was 12kg below her winning total at the European Junior Championships in July. It could have been worse because Dolega did not keep her eye on the clock and dashed out to make her second clean and jerk with two seconds to spare.
While Garcia was winning in Mexico for the first time, Yedige Yemberdi from Kazakhstan did it for a second time. He won the youth world title in León last year and today, in his first junior competition, he moved up from ninth place in snatch to win the men's 81kg.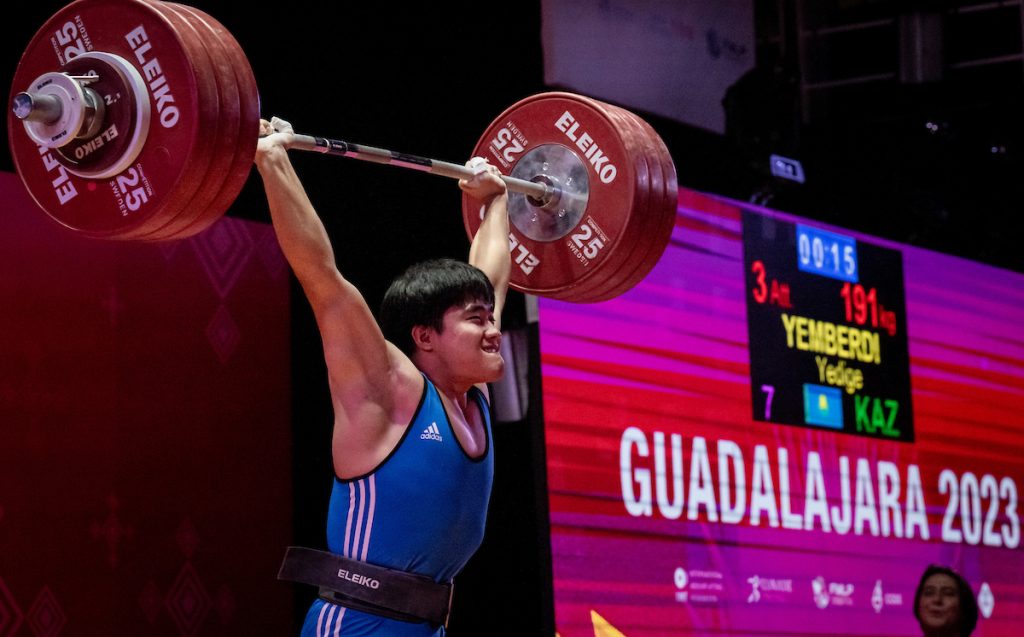 Yedige Yemberdi (KAZ)
Yemberdi, 18, thumped his chest after each lift and led the applause himself after making 145-191-336. That made it three wins in three international appearances.
Gaygysyz Torayev from Turkmenistan, who finished sixth at the senior Worlds two months ago, looked favourite for the title at halfway but he missed his last two attempts and finished 151-184-335.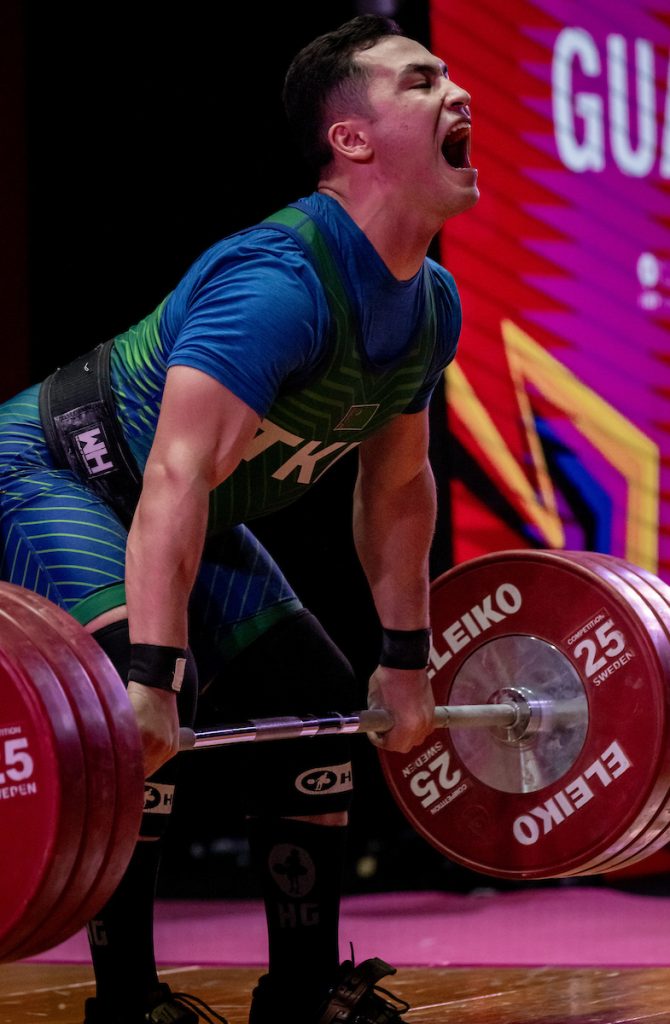 Gaygysyz Torayev (TKM)
Saba Asanidze from Georgia, whose father Giorgi is national head coach, made a good recovery to claim third place. He did not get the barbell above his knee on his first clean and jerk attempt because of a thigh problem but came out to make the next two for a career-best 149-184-333.
There was a B Group medallist when Preston Powell, an American who is training to be a commercial pilot, made a 26kg improvement on his personal best.
"All those days of waking up early to go the gym, all those days of training – it's totally worth it when you feel like this," Powell said after making 150-182-332. That was good enough for snatch bronze and fourth place overall.
Powell, 20, finished 10th at last year's World Juniors on 306kg. "I was jumping from coach to coach for a while because I'm at college and I changed from studying business, which I hated, to aviation university in Auburn, Alabama," he said. Since August he has been with Spencer Arnold, coach of several champions including the Olympic gold medallist Maude Charron.
Powell has about 65 hours of flying under his belt and needs "200 to 300 hours" before he can get a pilot's licence. "My aim is to fly businessmen around the world in private planes," he said. "But if it comes to it, aviation can wait – weightlifting comes first."
By Brian Oliver
Photos by Giorgio Scala/Deepbluemedia