IWF President visits training camp in Jiangshan before the Asian Games in Hangzhou (CHN)
Before the start of the weightlifting competition at the Asian Games, organised in Hangzhou (CHN), the IWF President Mohammed Jalood visited this week the Weightlifting Training Camp, staged at the Jiangshan Hushan Sports Complex. On this occasion, Mr Jalood was accompanied by the Asian Weightlifting Federation General Secretary Mr Mohammed Alharbi, by the Vice-President of the Chinese Weightlifting Association Mr. Liu Chengliang, by the Mayor of Jiangshan City Mr. Xu Mingfeng, and by the Vice-Mayor Mr. Mao Shufeng.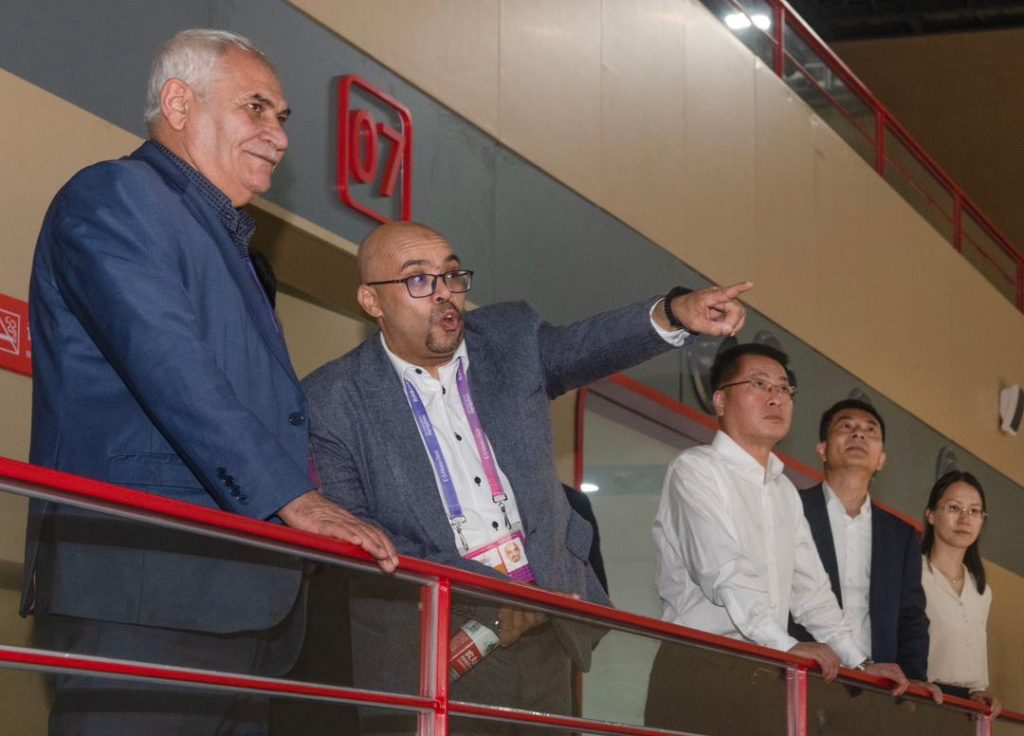 Mr Mohammed Jalood and Mr Mohammed Alharbi during their visit to the training camp
The delegation visited the Hushan Sports Complex, including the training and competition venue, the accommodation facilities, the restaurant, and all related sports areas. The IWF President wished the best of luck to all athletes competing in the Asian Games, hoping that they could win some medals in the continental showcase. He also expressed his appreciation for the Sports Complex and his gratitude to the Chinese Weightlifting Association for providing free accommodation to one-third of the participants in the Training Camp. Discussions were also held regarding the promotion of weightlifting and further cooperation with the Chinese Weightlifting Association.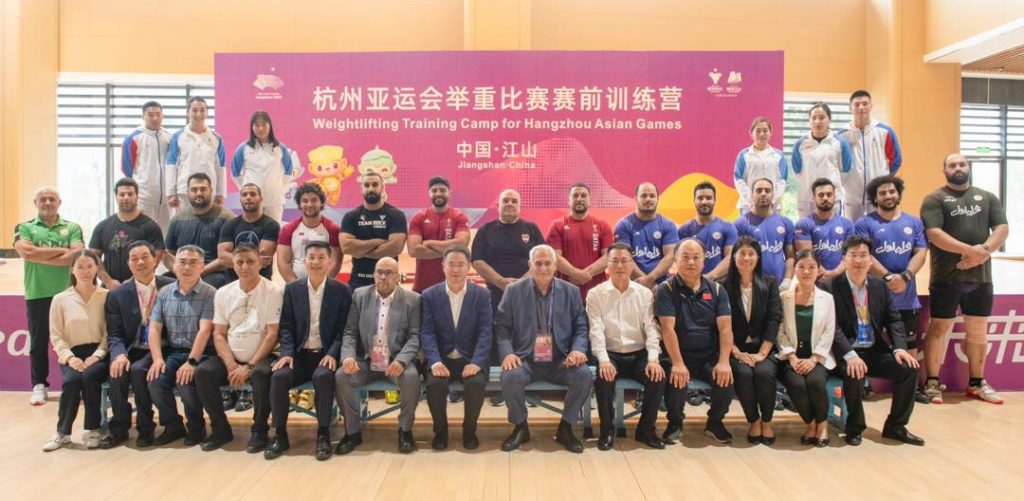 50 weightlifting training platforms are set in the training venue, which received its first athletes ever after its completion. Lifters from seven countries, including Bahrain, Iran, Iraq, Mongolia, Oman, Qatar, and Uzbekistan came to Jiangshan to attend this Training Camp.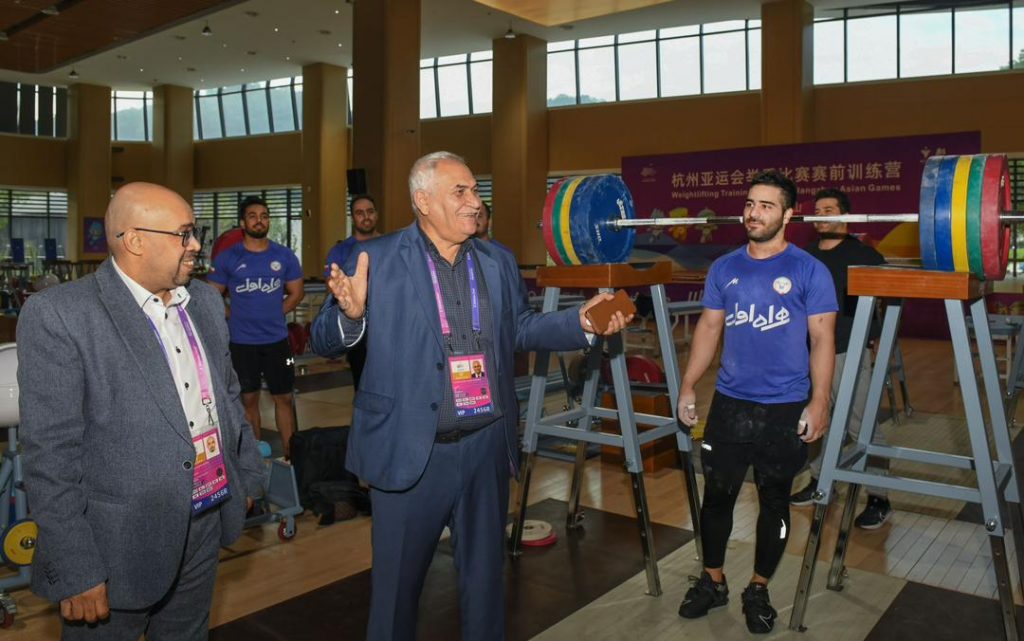 The weightlifting competition at the Asian Games will take place from September 30 to October 7, and follows a very successful edition of the IWF World Championships, held from September 4-17 in Riyadh (KSA).