Riyadh, Review: China comes out top at weird and wonderful World Championships
The 2023 IWF World Championships had more athletes than ever before, and more surprises too.
Some days featured six sessions, with first weigh-in at 7am and the last lift after 11pm, to cope with the record entry of 719 athletes.
You had to be there early to see some of the headline-makers in action, because there were so many high achievers from not just from the B Groups, but from C and D too.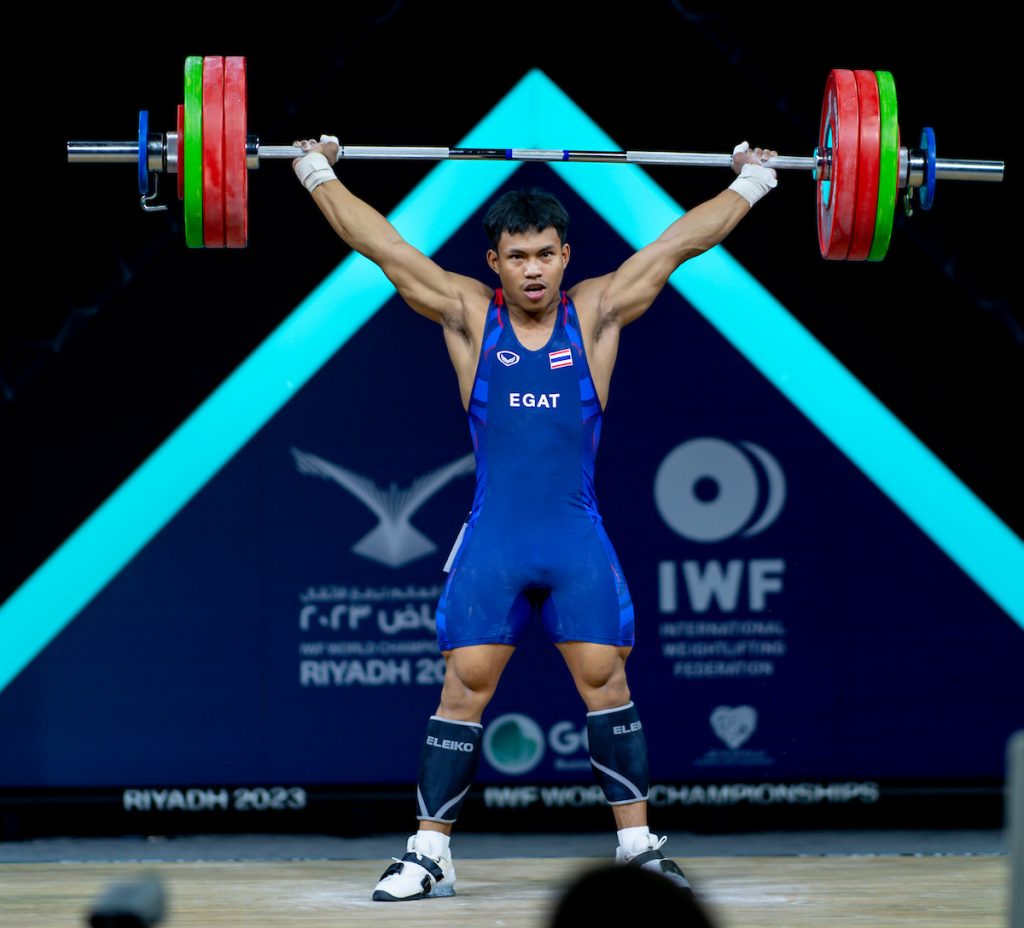 Weeraphon Wichuma (THA)
In the men's events, Weeraphon Wichuma from Thailand made weightlifting history by becoming the first C Group athlete to win a world title. Three other medals went to C Group lifters, and eight to those from the B Group.
In the 73kg Olympic category won by Wichuma, Tojo Andriatsitohaina from Madagascar missed a medal by 1kg from the D Group. Both he and fellow D Group athlete David Sanchez from Spain finished in the top seven on total.
The top 10 finishers at 73kg and 102kg, both on the Paris 2024 schedule, featured collectively two from D, two from C and four from B.
A Group failures were as much a factor as B-C-D successes. Red lights for attempts five and six were commonplace in A sessions.
All five super-heavyweights who totalled 450kg or better in a top-class final session of the Championships failed with their final attempt. When winner Lasha Talakhadze dropped the bar in trying to jerk 260kg it meant that not one A Group lifter in any of the five Olympic categories made six-from-six.
The A Group women fared better, but two of the biggest favourites bombed out in the heaviest categories, Solfrid Koanda because of three snatch failures and Li Wenwen because she was injured in making the second of two no-lifts.
Two B Group women won medals, both in the non-Olympic 64kg category, and the "outlier" female medallist in the 59kg C Group was an Olympic champion, Kuo Hsing-Chun from Chinese Taipei.
For those lucky enough to be in Riyadh it was relentlessly weird and wonderful.
There were a few possible reasons for athletes to skip the A Groups. Some were on the way back from injury, others preferred to focus on the Asian Games, where weightlifting starts in Hangzhou, China on September 30.
The most common explanation from coaches, athletes and others was the fact that, for many, these "mandatory" World Championships were more about posting a qualifying total than winning medals.
Quite a few opted to post a low entry total for tactical reasons, to escape the stress of the A Group. Thailand and Indonesia both had two athletes on the podium from B or C Groups.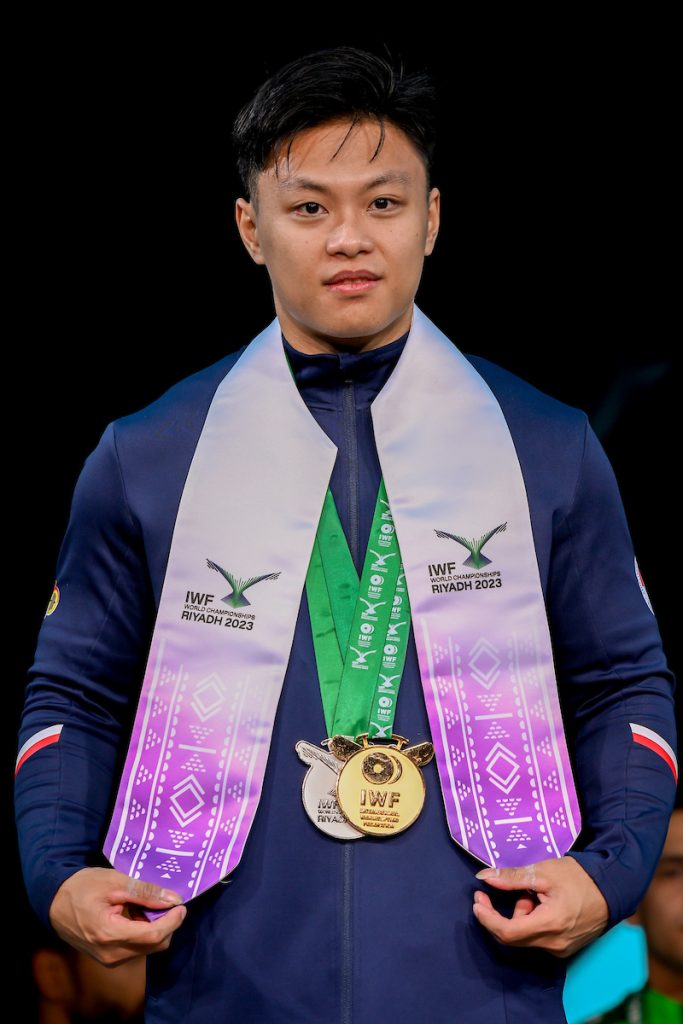 Rahmat Erwin (THA)
"I prefer to lift in B because it's more like a training session than a competition, you can stay calm, no rushing," was the view of Rahmat Erwin from Indonesia. He broke a world record in Riyadh and has now set two world records, won gold medals at two World Championships, and earned an Olympic bronze from the B Group.
Although Li Wenwen's injury was a disappointment and Li Dayin's defeat by the Iranian Mir Mostafa at 89kg was one of the biggest surprises, China still outperformed everybody else.
The top female lifter award was shared by two world record breakers, Jiang Huihua at 49kg and Liao Guifang at 71kg. Chen Liju's victory at 67kg made him the top male performer.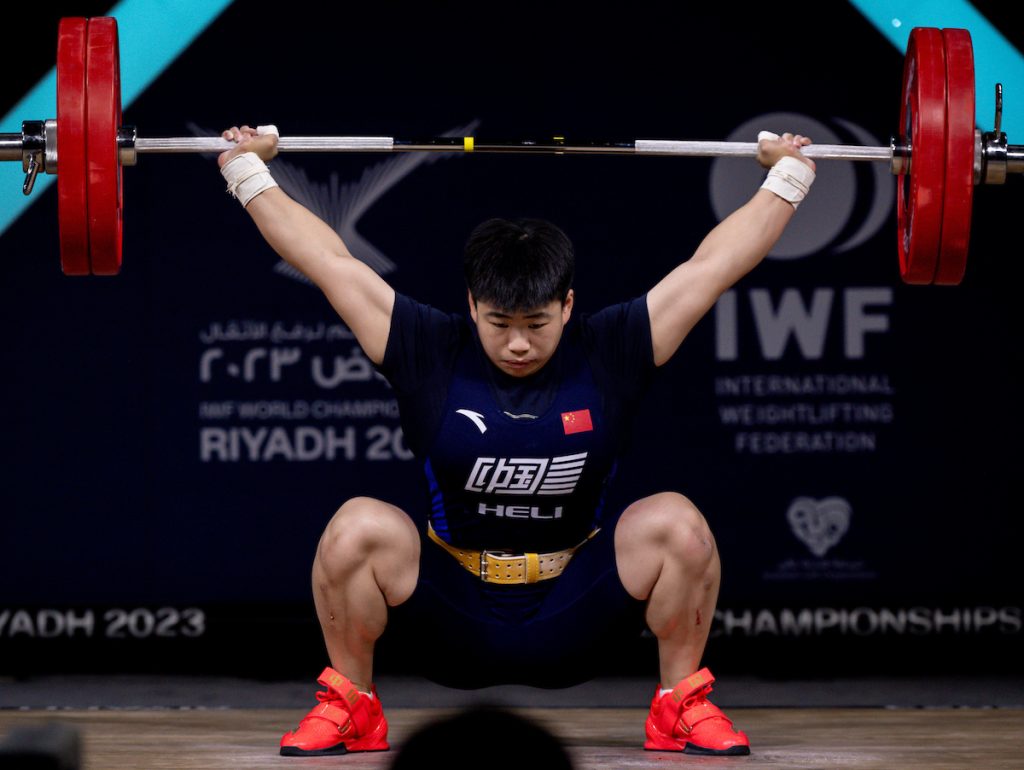 Liao Guifang (CHN)
There were other good news stories, such as Israel competing in an Olympic sport in Saudi Arabia for the first time. Madagascar and Nigeria won medals, while Don Opeloge from Samoa and Eileen Cikamatana from Australia did well for Oceania. Ireland and the Netherlands showed that weightlifting is a growing sport for them.
Iraq had a successful Championships, winning its first World Championships gold medal in any sport from Qasim Hasan, and its first junior world record for Ali Rubaiawi.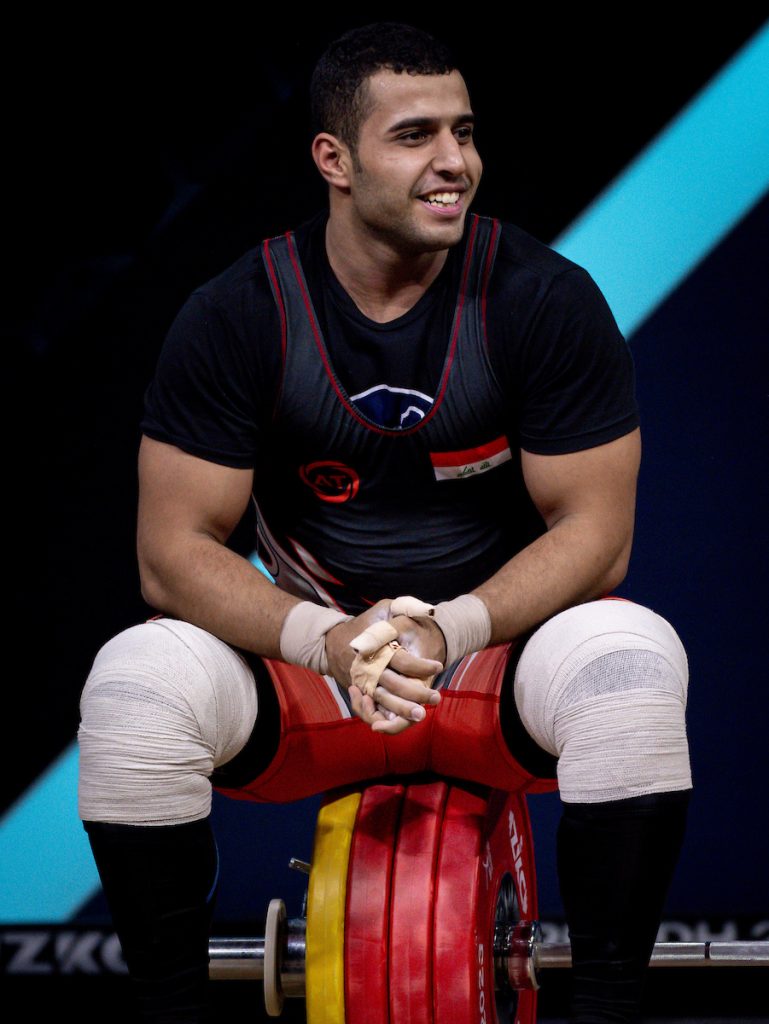 Qasim Hasan (IRQ)
The organisation and hospitality of the Saudi Arabian hosts was outstanding, and the loaders were truly world class, deserving the hearty applause they were given at regular intervals.
By Brian Oliver, Inside the Games
Photos by Giorgio Scala/Deepbluemedia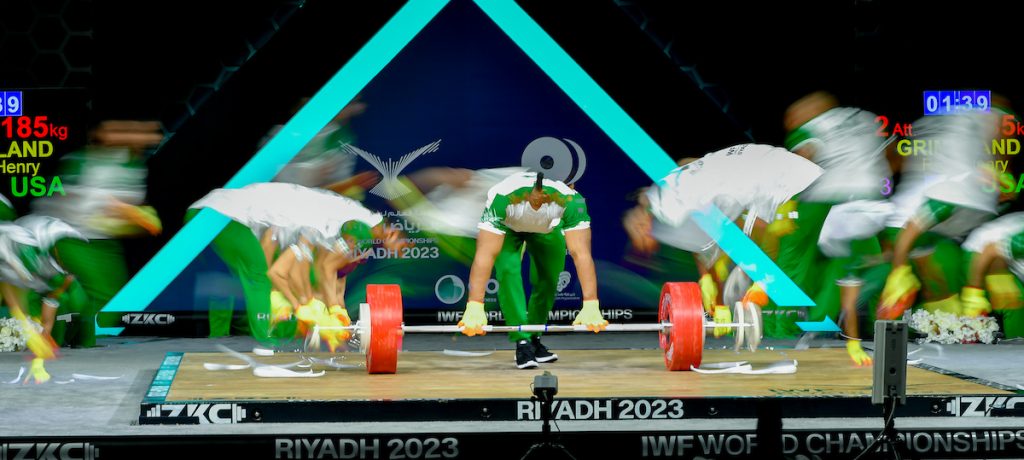 And THANK YOU to the loaders!