Riyadh, Day 13: Djuraev wins Uzbekistan's battle of Olympic champions  
Akbar Djuraev came back down in weight to see off his team-mate Ruslan Nurudinov in the 109kg head-to-head between two Olympic champions from Uzbekistan at the IWF World Championships.
The gold medallists from Tokyo and Rio will do it again in a few weeks at the Asian Games in Hangzhou, China – and after that things get serious.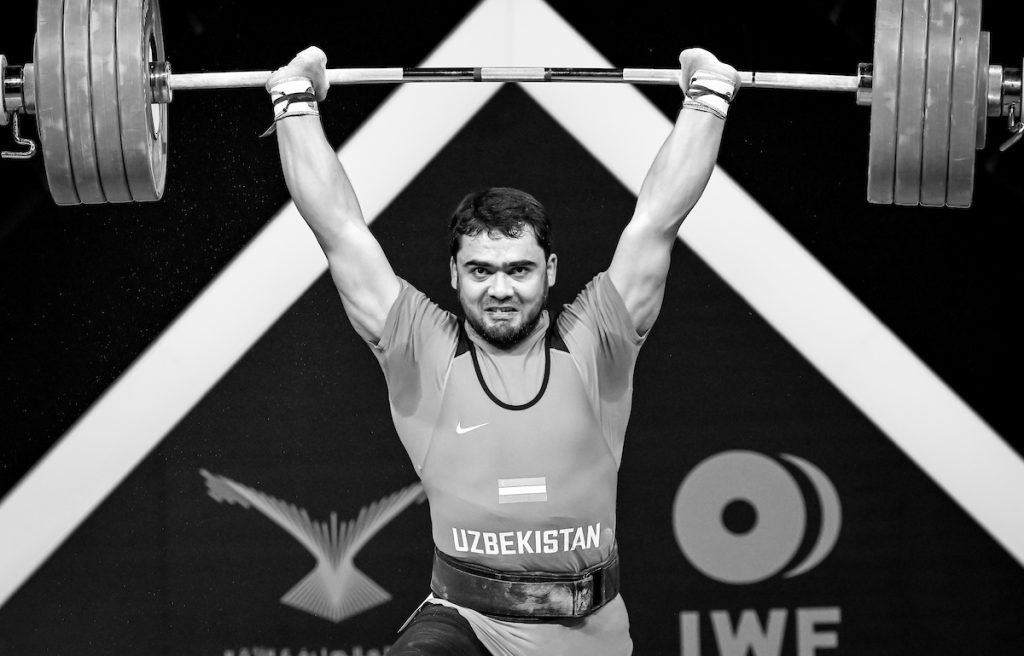 Akbar Djuraev (UZB)
There is no 109kg category at Paris 2024 and the assumption has been that Djuraev, after posting two respectable totals as a super-heavyweight, would go back up and Nurudinov would drop to 102kg so that both could try to qualify at different weights.
But, said Uzbekistan Federation president Shakrillo Makhmudov, Djuraev's body cannot withstand being heavier than about 125kg without causing back problems.
The most he weighed as super-heavyweight was 126kg, which put him at a disadvantage because other elite lifters at +109 weigh much more.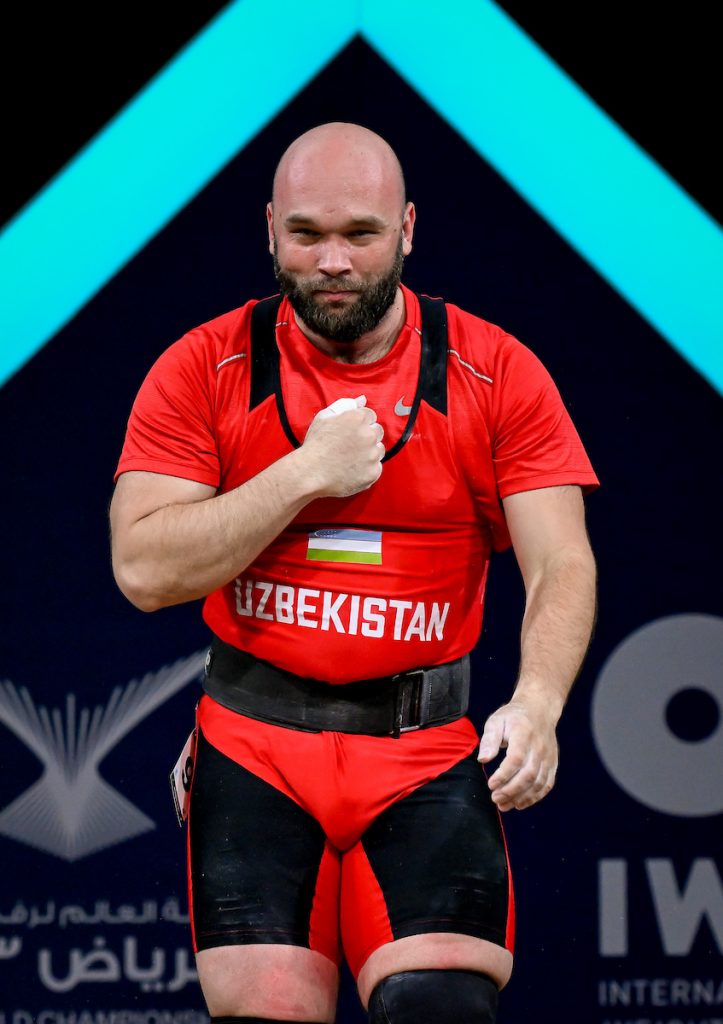 Ruslan Nurudinov (UZB)
If Djuraev cannot go up, the only way is down. So by the time of the next qualifier, the IWF Grand Prix II in Qatar in December, there could be another Djuraev-Nurudinov contest at 102kg.
"We will see how it goes before we make any final decisions," Makhmudov said.
Nurudinov struggled with cutting down at the Asian Games in Korea last May. "I got to 104kg, but it was too tough," he said.
Now he is prepared for another try: "Less food, more exercise, the sweets will go first. We have doctors, nutritionists, I have good support.
"I am getting old now, 32 soon, and I really want my last competition to be in Paris."
Nurudinov, who holds the clean and jerk world record of 241kg, said his two young daughters, aged three and two, were watching back home in Uzbekistan.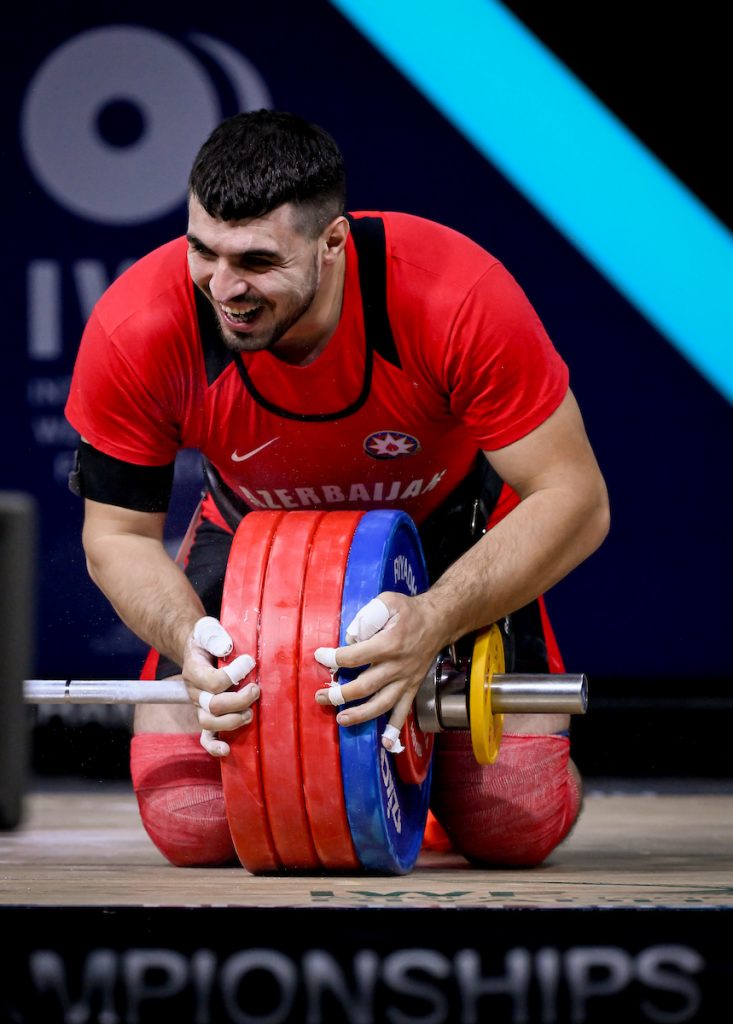 Dadash Dadashbayli (AZE)
"The elder one said, 'Daddy, we want gold only.' I tried…"
He had to make his final attempt at 236kg to overtake Djuraev, a jump of 9kg. Nurudinov cleaned it but could not complete the lift.
He finished first in clean and jerk and second on total on 180-227-407, behind 23-year-old Djuraev on 189-226-415.
Dadash Dadashbayli from Azerbaijan was third on 180-223-403, and Hristo Hristov from Bulgaria was also on the podium for a snatch silver on 181kg.
By Brian Oliver, Inside the Games
Photos by Giorgio Scala/Deepbluemedia