Riyadh, Day 13: Another shock as Korean Park takes injured Li Wenwen's world title
China had its worst result of the IWF World Championships when Li Wenwen left the warm-up room with her right arm packed in ice halfway through the women's super-heavyweight contest.
Li injured her elbow in missing her first two snatch attempts, declined the third and withdrew.
That left the way clear for Park Hyejeong from South Korea to claim a world title with her first win as a senior, despite missing her third and fourth attempts. Park finished 124-165-289.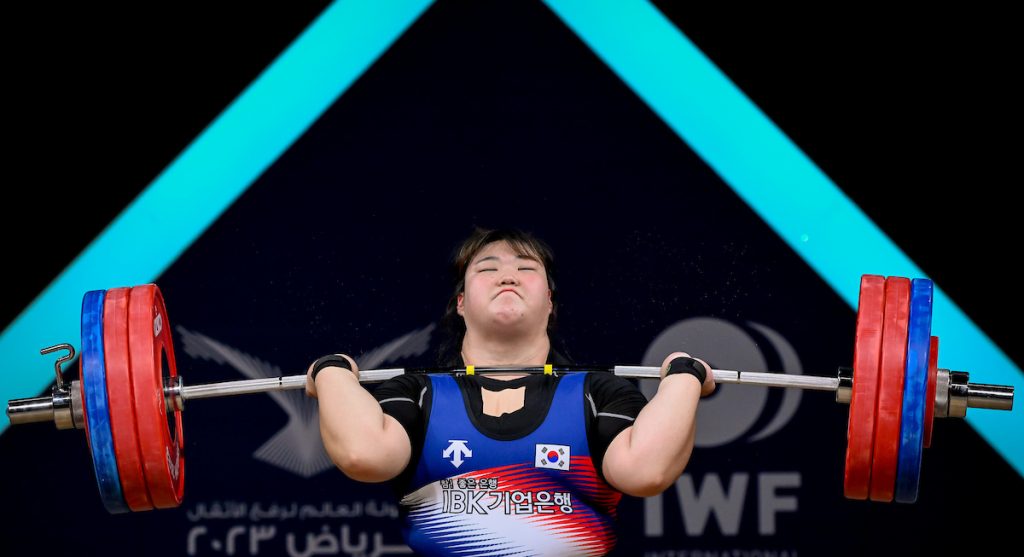 Park Hyejeong (KOR)
The American Mary Theisen Lappen called her second place finish "a bitter sweet moment" when her final attempt – which would have put her ahead of team-mate Sarah Robles in the Olympic rankings – was ruled a no-lift.
Theisen Lappen made 117-160-277, and Lisseth Ayovi from Ecuador was third on 121-155-276.
Olympic and double world champion Li, who holds all three world records at this weight as well as a huge lead in the Paris 2024 rankings, was seeking her tenth straight victory when the injury ruined her chances.
If the elbow fails to respond to treatment, Park could be in line for another major victory at the Asian Games in Hangzhou, China in three weeks time.
There was a separate all-American contest between Theisen Lappen and Robles, only one of whom can go to Paris.
Robles continued a regressive run when she made 117-150-267 for fifth place. She has bettered 280kg only once since winning a second Olympic bronze medal in Tokyo and would have fallen behind Theisen Lappen, a relative newcomer, if the last lift had not been turned down by the referees.
The crowd liked it, the coaches loved it but it was deemed a press-out. The Americans could not make a challenge because they had already unsuccessfully challenged a no-lift decision against Theisen Lappen's final snatch.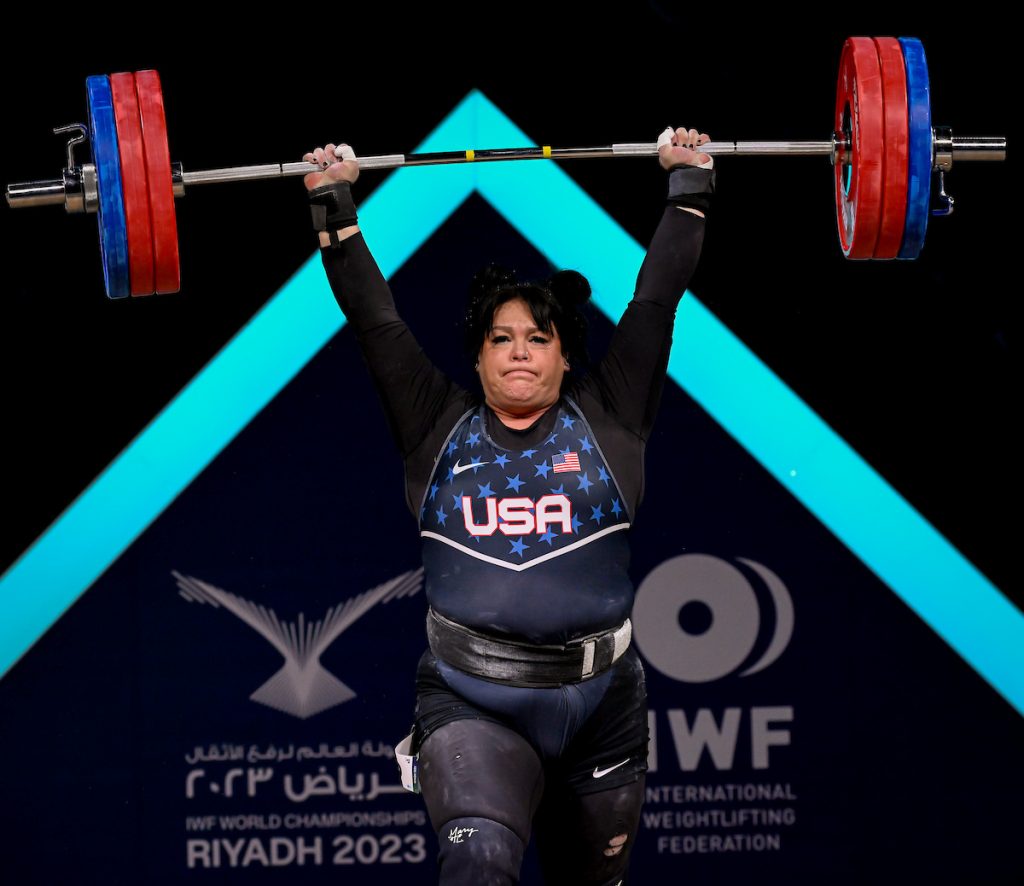 Mary Theisen Lappen (USA)
"I hate to see World Championships medals lost on calls," said the US coaching director Mike Gattone. "I couldn't see anything wrong with the lift from the sides, and moments like this can't be good for people watching.
"There's talk of amending the rules and I hope they keep looking at the pressout rule more specifically."
Theisen Lappen said the lift "didn't feel great" and after picking up her first World Championship medals she will now try again at the IWF Grand Prix II in Qatar in December.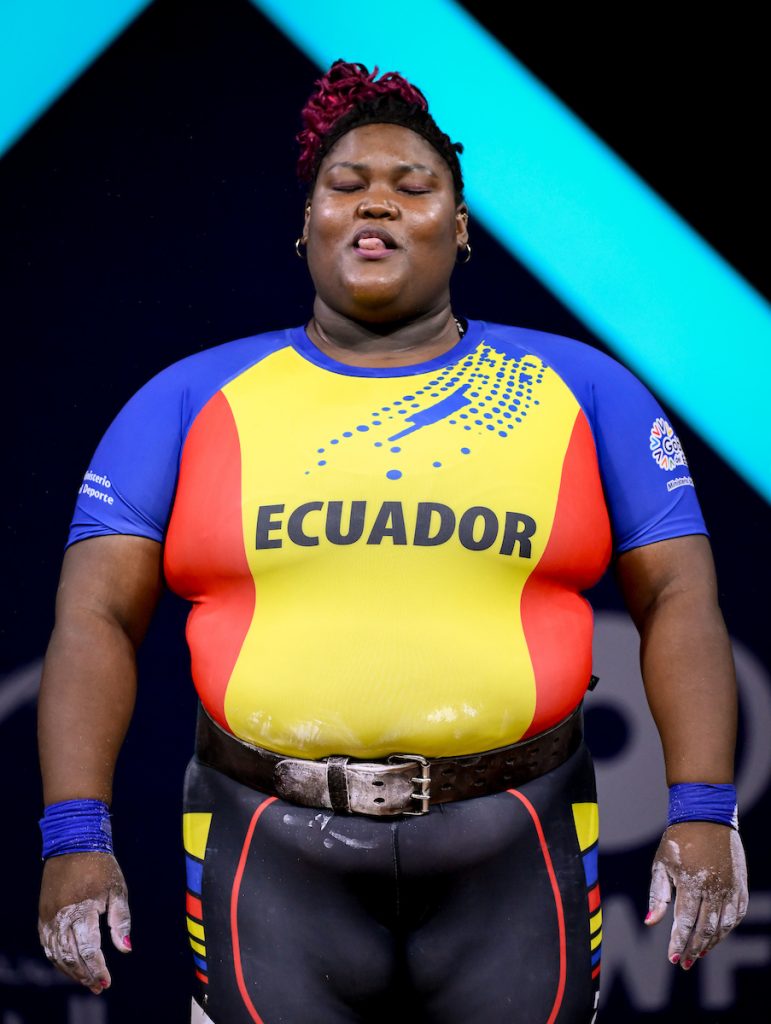 Lisseth Ayovi (ECU)
Britain's Emily Campbell withdrew before the start because of "a back niggle" sustained after the final verification, and snatch silver medallist Son Younghee from Korea withdrew injured after failing with her first clean and jerk.
China finished their campaign in Riyadh with seven world titles.
By Brian Oliver, Inside the Games
Photos by Giorgio Scala/Deepbluemedia