Lasha Talakhadze fights hard to claim his sixth world title
By Brian Oliver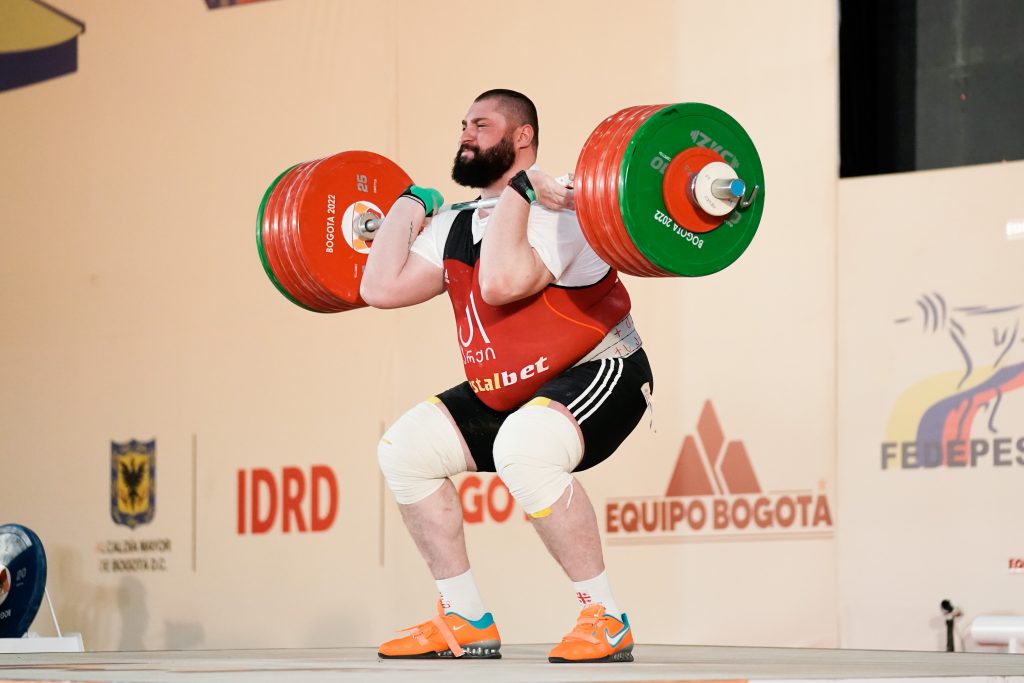 Lasha TALAKHADZE (GEO) had to battle for his sixth straight super-heavyweight world title in an exciting final session at  the International Weightlifting Federation (IWF) World Championships in Bogotá, Colombia.
The multiple world-record holder and double Olympic champion missed two lifts for the first time since 2015. After he made 251kg to claim the +109kg gold on total he had to watch while two men tried to overtake him in the clean and jerk, Man ASAAD (SYR) and Ali DAVOUDI (IRI).
Asaad was close to finishing off the lift, but he dropped the bar, and Davoudi did not clean his attempt so Talakhadze had yet another sweep of golds on 215-251-466.
"Yes, I had to fight for it, but I will come back and win again next time," he said.
Talakhadze weighed in at 166.5kg, about 10kg lower than last time at the European Championships and 16kg below his weight when he won the world title last year.
He lost weight on his doctor's advice, when a very minor irregularity heart irregularity was detected, he said, and he had suffered a leg injury in his preparations.
The extertions of competing at altitude also appeared to take a toll, as Talakhadze took on oxygen before the medal ceremony. But he said, "I will be back stronger."
Talakhadze's first clean and jerk at 245kg was ruled a no-lift, and the Georgians' challenge failed. It was a no-lift "due to a pause during the extension of the arms" – and Talakhadze admitted that he had given the referees cause to make their decision.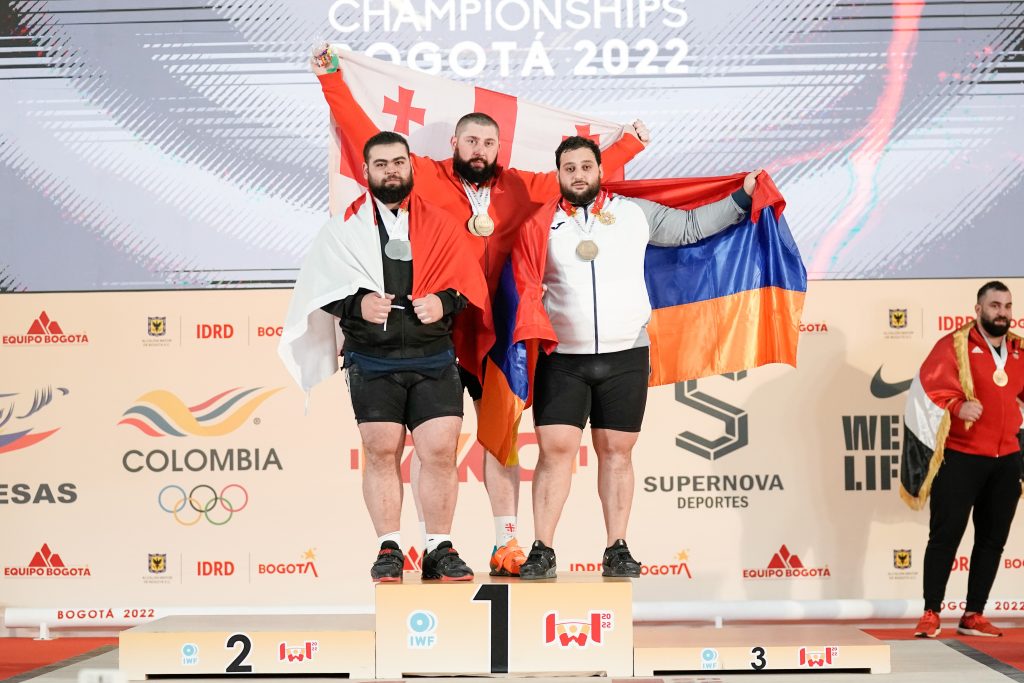 Gor MINASYAN (BRN), who switched nationality from Armenia to Bahrain this year, was second only 4kg behind. Minasyan, 28, missed his last snatch and first clean and jerk, and got closer to Talakhadze than he has ever been.
In third place was Varazdat LALAYAN (ARM), who earned a huge cheer from an appreciative  crowd when he avoided a bomb-out by making his final clean and jerk at 246kg to finish 215-246-461.
Asaad, the Olympic bronze medallist, took the clean and jerk bronze and finished fifth on 198-247-449, a place behind Davoudi on 202-247-449.
There were plenty of other Olympic medallists in the line-up, including the first two finishers at 109kg in Tokyo, Akbar DJURAEV (UZB) and Simon MARTIROSYAN (ARM), who were the lightest athletes in a field of 10 at 124kg and 127kg.
Djuraev withdrew – his presence still counts as a "participation" in qualifying – and Martirosyan made only two good lifts in his 190-235-425.
The best lifter awards at the Championships went to Chinese athletes, JIANG Huihua (CHN) in the women's 49kg, and LI Dayin in the men's 81kg.
China, the United States and Colombia topped the women's team classification in that order, and it was Colombia, Georgia and China in the men's teams.