Colombians celebrate as Alvarez beats two Olympic champions
By Brian Oliver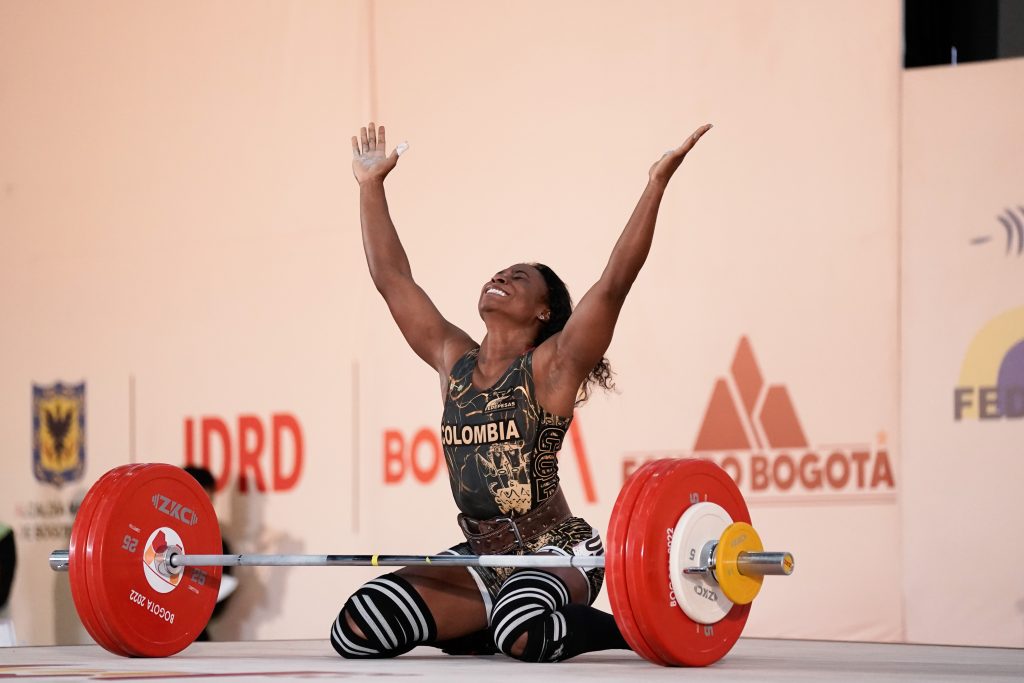 Yenny ALVAREZ (COL) defeated two Olympic champions and sent a crowd of 1,800 noisy spectators into wild celebrations when she became the host nation's first champion of the week at the IWF World Championships in Bogotá.
Alvarez made her final lift of 133kg to claim the biggest win of her career, the 59kg world title. It brought the crowd to their feet and Alvarez said, "It was so good to win for these people in my home country. I am so passionate about this sport."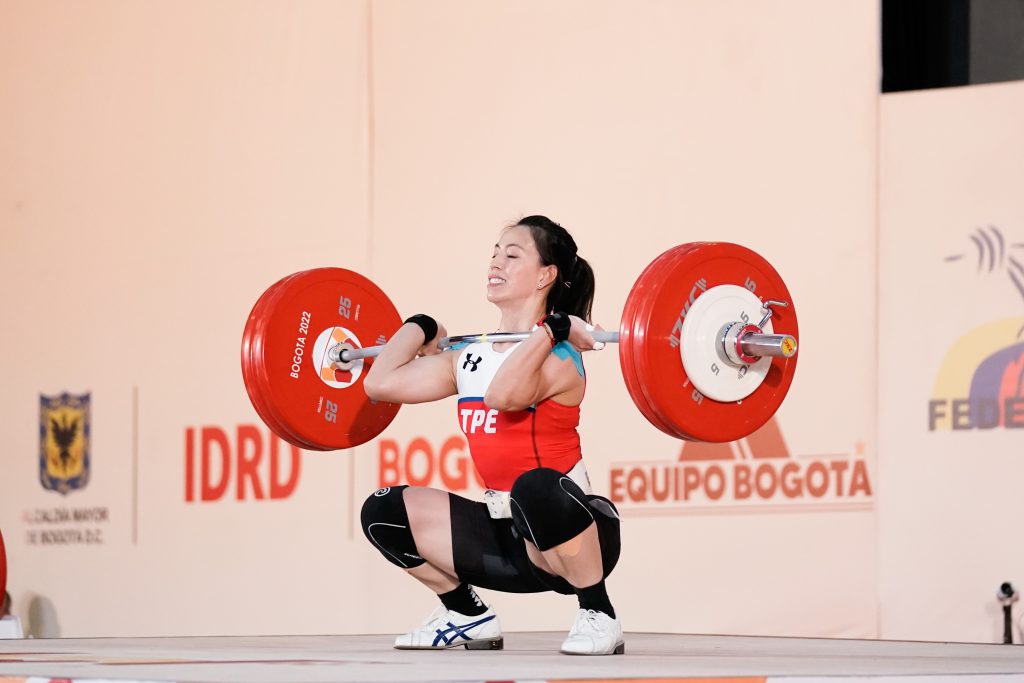 The 59kg Olympic champion Kuo was second and the 64kg winner in Tokyo last year, Maude CHARRON (CAN), was third in a very entertaining session that, unlike others before it, had far more good lifts than no-lifts.
In the week before the World Championships, hosted by Colombia for the first time, Alvarez  had said, "I want to be a world and Olympic champion and to be an example for future generations." She has lived up to the first part.
At last year's IWF World Championships in Uzbekistan, Alvarez finished second to Kuo and made career-best numbers in snatch, clean and jerk and total. Last night she beat all of them to make 101-133-234. That final lift improved her best clean and jerk by 6kg.
Kuo, whose only other defeat in the past six years came when she went up to 64kg and found DENG Wei (CHN) in world-record form, was a more than gracious loser.
She waited in the warm-up room for Alvarez to return from the platform after that winning lift and applauded her.
"I am happy with my performance because I have had injuries, I had a lot of home time during Covid and I will do better in my next competition," said Kuo.
She said she had expected a very strong challenge "from Colombia and from Luo Shifang from China – she's very young for me!"
There was only 5kg between the top five lifters and China's two strong contenders did not make the podium on total because Alvarez, Kuo and Charron all had a good night.
LUO Xiaomin (CHN) won the snatch and made 103-126-229 for fifth place and 21-year-old LUO Shifang (CHN), making her first appearance in senior competition, failed with her final attempt that might have won the title, at 133kg, and finished fourth on 101-129-230.
Luo Shifang was second in the clean and jerk behind Alvarez and Kuo, who made 102-130-232.
There was only 2kg between the top six in the snatch, where the medallists were Luo Xiaomin on 103kg, Charron on the same number and Kamila KONOTOP (UKR) on 102kg.
Charron, who won at 64kg in Tokyo, was understandably happy with her performance, as she showed with a jaunty dance off the platform after her first clean and jerk. She had never competed at less than 63kg before, and had been suffering a knee injury.
There was a notable performance in 43rd place of the 52 entries, the most of any weight category. Alanoud ALSHEHRI (KSA), who made 70-77-147, was the first female from Saudi Arabia ever to lift at the IWF World Championships.