IWF Coaching Course held in Baku, Azerbaijan
An IWF Coaching Course was held at the Weightlifting Academy in Baku, Azerbaijan, between 5-9 November 2022, in the framework of International Weightlifting Federation (IWF) Development Program. A member of the IWF Coaching and Research Committee, IWF Coaching Expert Dr. Kyle Pierce (USA), served as a lecturer. About 50 coaches from all regions of Azerbaijan, including coaches of more than 20 new weightlifting clubs, as well as other specialists, took part in this Course.
Theoretical and practical lessons were given on many different topics. Among them were the following units: Safety in weightlifting, Biomechanics and physiology, Teaching and Coaching Principles, Power Clean, Power Snatch, Introducing the Jerk, Training Programs, Anti-Doping, Anatomy and Kinesiology, Technique of the Weightlifting Competition Lifts, etc.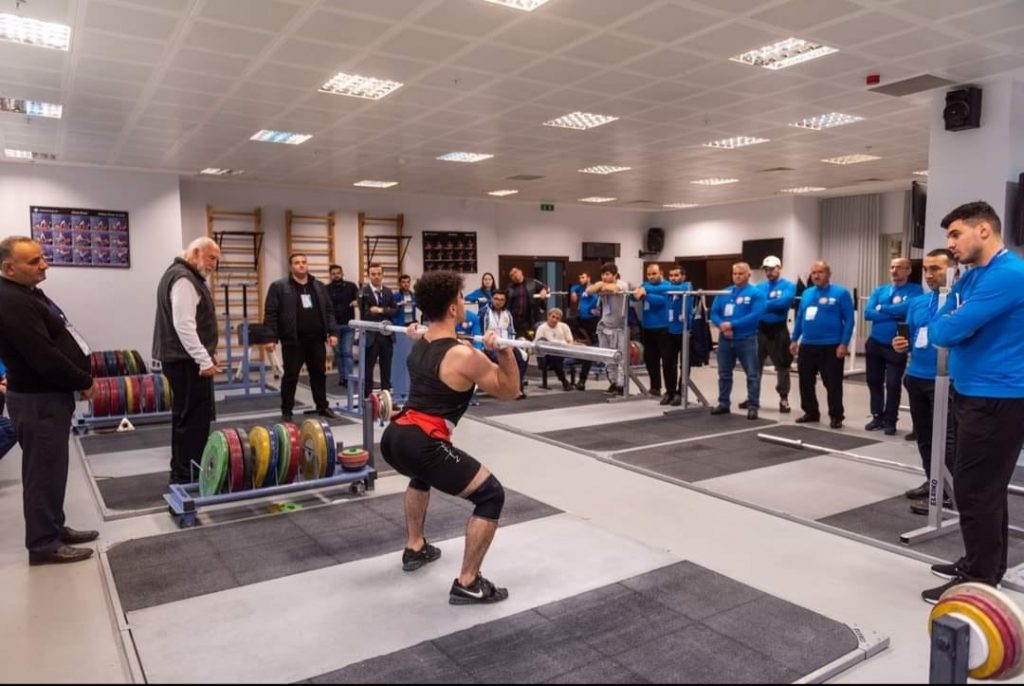 The lectures of the IWF expert were held interactively, the audience's questions were answered, and extensive discussions were held on new, modern training and teaching methods. According to the participants, the course was very effective, it was a great opportunity to gain new knowledge and study modern trends in weightlifting. During the 4 days, specialists who participated in two categories of coaching lectures (Level 1 and Level 2) got participation certificates.