Top quality line-up as Olympic qualifying begins at IWF World Championships
By Brian Oliver
The 2022 IWF World Championships in Bogotá, Colombia will feature an impressive array of Olympic and world champions and world record holders who are setting out in new weight categories on the path to the 2024 Paris Olympic Games.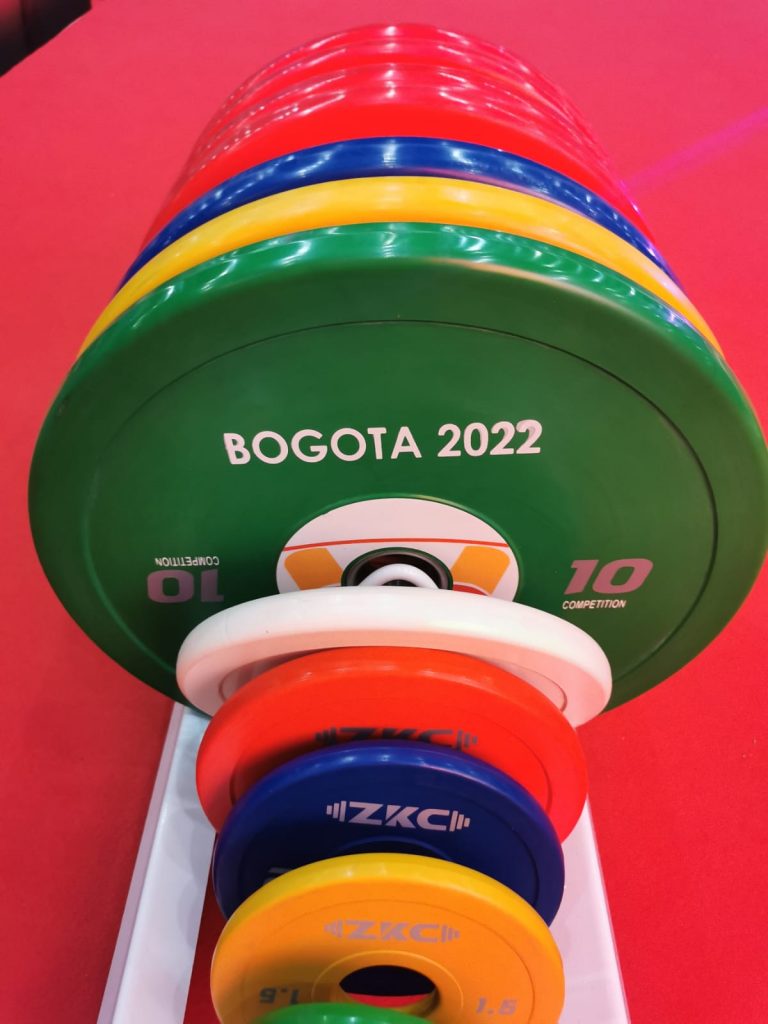 "The road to Paris starts here, we are moving towards a new future" said the IWF President Mohamed Jalood, who announced that 93 nations had entered teams in a diverse and high-quality Championships.
In what is seen as the start of a new era for weightlifting, under the direction of a new IWF leadership, the World Championships will be hosted by Colombia for the first time.
The numbers are impressive: the entries feature 13 Olympic champions from Tokyo last year, three winners from Rio 2016, and 15 current world record holders.
Three of the weight categories feature two Olympic champions. Only one winner from Tokyo is not competing, the 38-year-old Chinese multiple champion Lu Xiaojun, who is planning to return to competition at a future date.
China is one of four nations in Bogotá with a maximum team of 20, which features five Tokyo champions. The others are Colombia, Mexico and the United States, while other nations with large teams include Japan and Korea with 18, Canada 17, and Ecuador 16.
The women's 59kg category goes down to an E Group because it has 54 entries, more than any other. It looks likely to be one of the standout competitions of the IWF World Championships.
The highest entry total of 240kg is from the 21-year-old Luo Shifang (CHN) despite the fact that her rivals include two Olympic champions. Luo's team-mate Luo Xiaomin is on 230kg, the same as Maude Charron (CAN) who moves down to 59kg after winning gold at 64kg in Tokyo, and the 59kg Olympic champion Kuo Hsing-Chun (TPE).
There are also two Olympic champions in the women's 81kg. The Tokyo winner at this weight, Wang Zhouyu (CHN), competes against Neisi Dajomes (ECU), who moves up after winning at 76kg in Japan last year.
The third category with two Olympic gold medallists is the men's +109kg super-heavyweights. Lasha Talakhadze (GEO), who won in both Rio and Tokyo, lines up alongside Akbar Djuraev (UZB), who won at 109kg in Tokyo and moves up.
Kianoush Rostami (IRI), who won at the old 85kg category in Rio, did not qualify for Tokyo but he returns in Bogotá at 89kg. Rostami lines up against the man who finished second to him in 2016, Tian Tao (CHN), the teenager Karlos Nasar (BUL), who holds youth, junior and senior world records, and the Tokyo 96kg silver medallist Keydomar Vallenilla (VEN).
That A session is expected to be one of the highlights of the Championships, as is the 81kg in which Shi Zhiyong (CHN) moves up from 73kg – the weight at which he won in Tokyo – to go head-to-head against his team-mate Li Dayin (CHN), the snatch world record holder.
In the men's 73kg 11 lifters in the A Group are separated, on entry totals, by only 7kg, which suggests a very competitive session.
There is only 12kg between highest and lowest entry totals in the men's 67kg, in which Colombia has one of its main medal hopes when Francisco Mosquera (COL) competes against the Olympic champion and world record holder Chen Lijun (CHN).
On past performances, China will be favourite to win gold on Tuesday in the women's 49kg. The Tokyo winner and double world record holder Hou Zhihui competes against her team-mate Jiang Huihua (CHN). Nina Sterckx (BEL) moves down to this weight after setting two junior world records at 55kg.
Fitness problems, travel and visa difficulties and other reasons have led to a large number of withdrawals. The final entry of 709 has dropped to 537.