IWF Committee Meetings in Bogotá
The IWF Technical Committee and Coaching and Research Committee met before 2022 IWF World Championships in Bogotá, Colombia.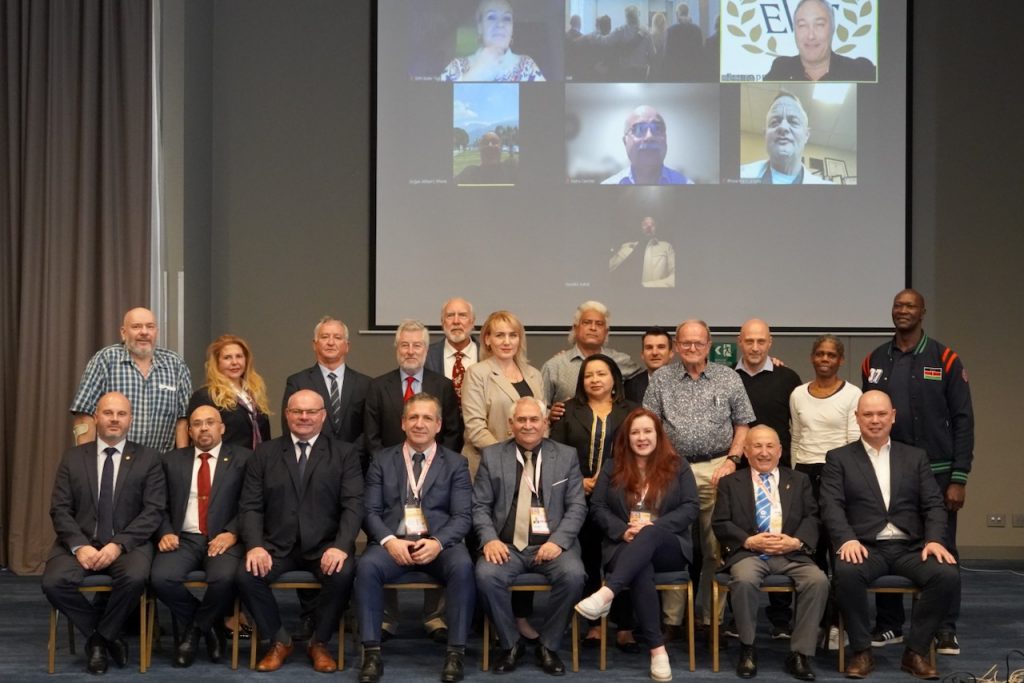 At the Joint meeting IWF President, Mr. Mohammed Jalood, IWF General Secretary, Mr. Antonio Urso and IWF First Vice President, Ms. Ursula Papandrea welcomed participants and gave a small report to the Committee members.
The members of the new IWF Technical Committee had a long discussion about the length of the future IWF World Championships, and the possibility of using multiple platforms. The Committee also touched upon the subject of the evaluation process of ITOs as well as innovative ideas on how to promote our beloved sport, such as beach & street weightlifting.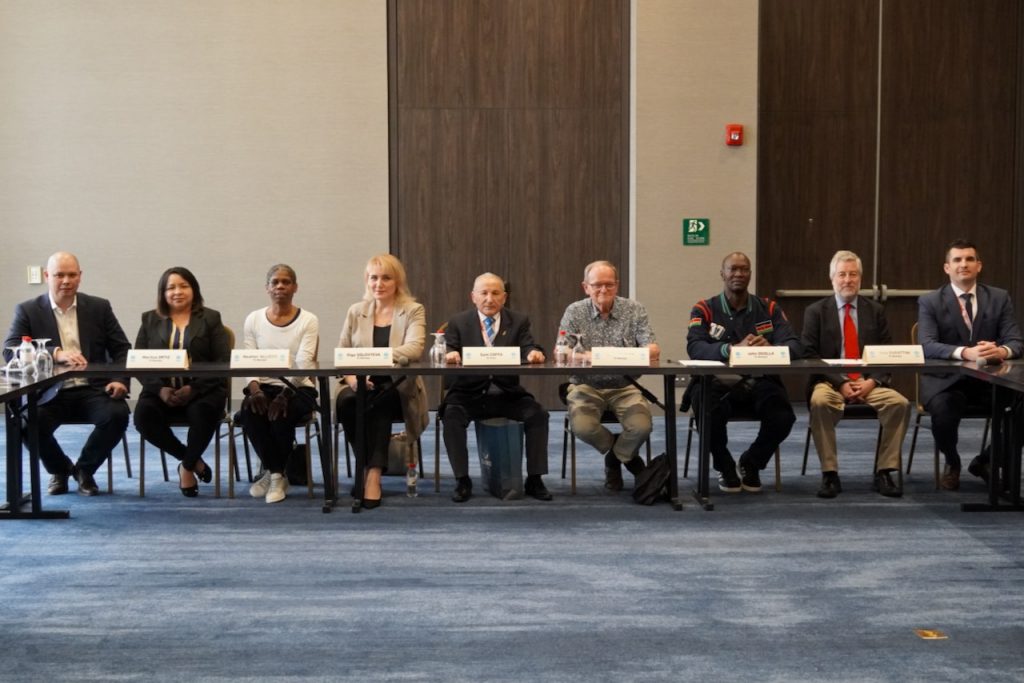 The Coaching and Research Committee discussed various topics, among them the upcoming Coaching Seminar on 10th December 2022 in Bogotá, Colombia, the Coaching Licence that is going to be introduced in the near future. Details were shared about the Olympic Solidarity project running during the 2022 IWF World Championships. At the end a presentation was made about a World Summer Training Camp in 2023 in Paris, France as a preparation for the Paris 2024 Olympic Games.