IWF participates in ANOC General Assembly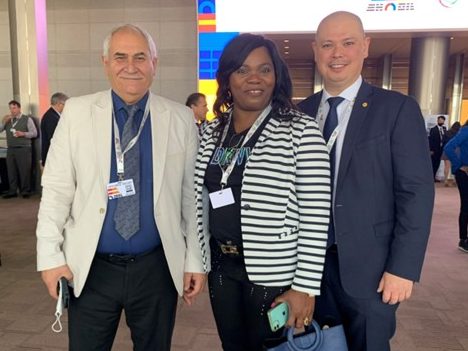 IWF was represented at the annual General Assembly of the Association of National Olympic Committees (ANOC), which took place from 18 to 21 October in Seoul, South Korea.
IWF President Mohammed Jalood and IWF Executive Board member Matthew Curtain joined delegates from all the world's National Olympic Committees (NOCs) alongside other international federation and IOC representatives.
Th ANOC General Assembly is the largest global meeting in sport outside of the Olympic Games.
This year's gathering was also attended by OWF President and IWF Executive Board Member Hon. Marcus Stephen MP and AWF President and IWF Executive Board Member Mohamed Yousef Al Mana, who participated in the capacity of their roles with the Nauru and Qatar NOCs.