New Asian Records in M+109kg – Final day of the 2022 Asian Championships
The last day of the competition featured the Men 109kg, the Women +87kg and the Men +109kg categories.
Men 109kg category
The overall winner of the category was Rasoul Motamedi Sedeh (IRI) who at last years World Championships won the M102kg category. This time with 180kg-217kg-397kg won all the Gold medals of the category.
Silver medal in all disciplines went to Bekdoolot Rasulbekov (KGZ) with 173kg-216kg-389kg, while the Amir Azizi (IRI) collected the Snatch Bronze with 166kg and Bing-Cheng Dong (TPE) took the C&J, Total Bronze medals.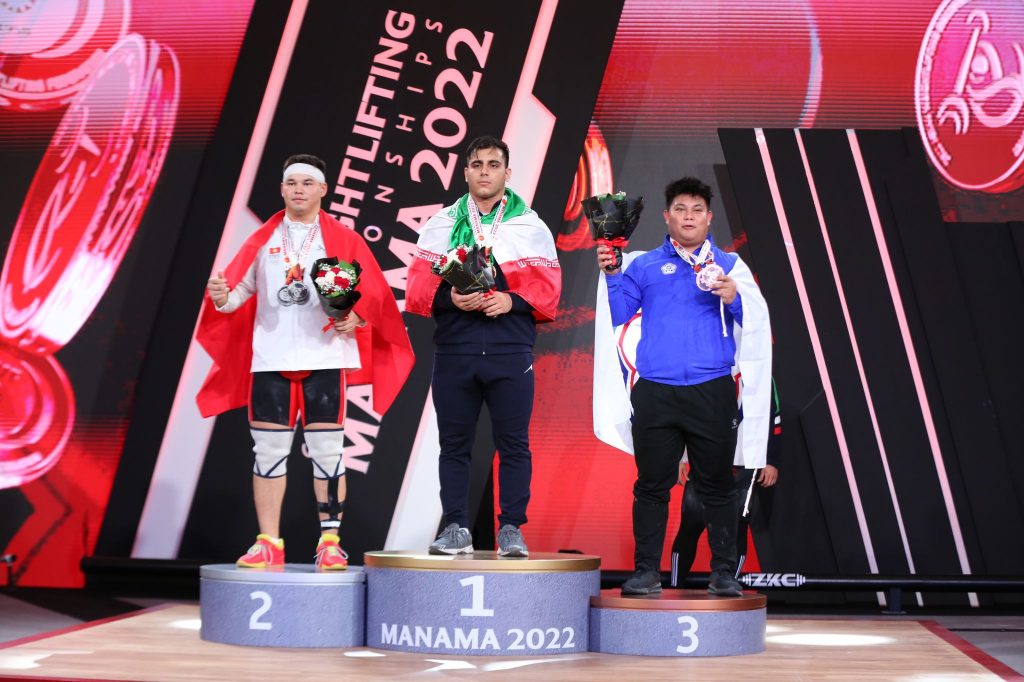 Women +87kg category
In Snatch portion of the program two Kazakh teammates, Aizada Muptilda and Lyubov Kovalchuk made the two first places on the podium with 120kg and 115kg. The Snatch podium was completed by Nurul Akmal (INA) with 114kg, which was only 1kg less than at the Tokyo 2020 Olympic Games where she placed 5th.
In C&J, Muptilda once again won with three perfect lifts (147-152-157kg). This time Akmal placed 2nd with 153kg and Kovalchuk finished 3rd with151kg.
Total Podium was as follows:
Aizada Muptilda (KAZ) – 277kg
Nurul Akmal (INA) – 267kg
Lyubov Kovalchuk (KAZ) – 266kg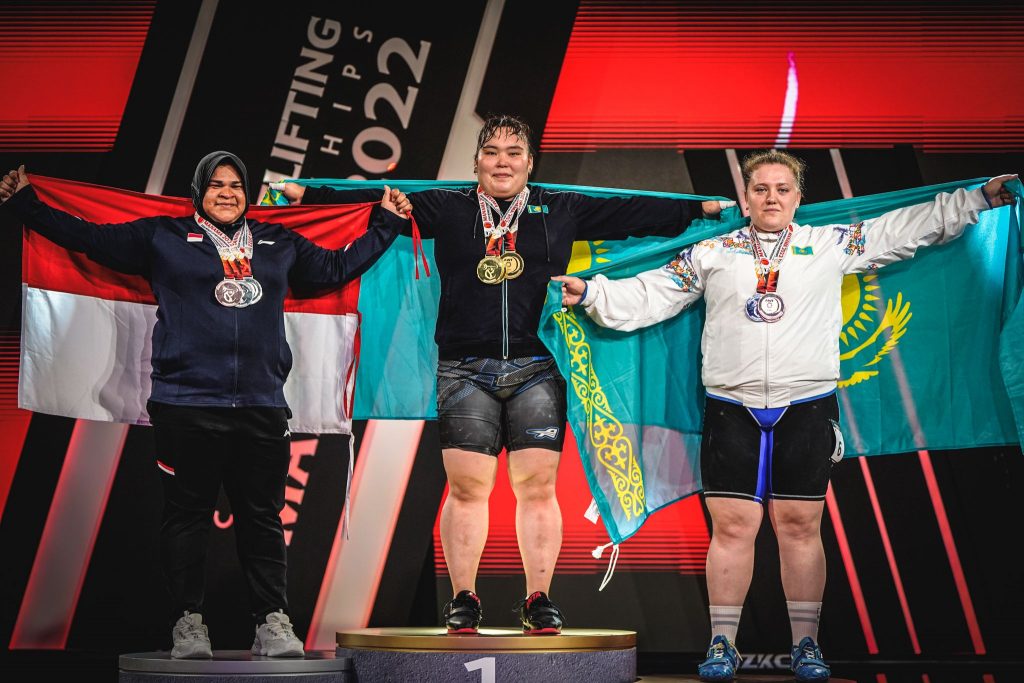 Men +109kg category
The 2022 Asian Championships concluded with the Men +109kg category.  We couldn't have wished for better finish to the competition as Gor Minasyan not only won 2 Gold medals (Snatch and Total) and 1 Silver (C&J) for the host country, Bahrain but also set a new Asian Record in Snatch with 210kg and in Total with 452kg.
In Snatch, the 2nd place went to Tokyo 2020 Silver medalist Ali Davoudi (IRI) with 195kg and his teammate Mohsen Dadrasasl (IRI) finished 3rd with 190kg.
In the last C&J of the Asian Championships Davoudi won with 243kg and while he tried to set a new Asian Record with 250kg, it was a no lift at the end. The Bronze medal of the category went once again to Dadeasasl with 217kg.
Total Podium was as follows:
Gor Minasyan (BRN) – 452kg (NEW ASIAN RECORD)
Ali Davoudi (IRI) – 438kg
Mohsen Dadrasasl (IRI) – 407kg