Day 4 at the 2022 Asian Championships
The fourth day in Manama started with the Men 81kg (Group B) which will have its Group A tomorrow. The action of the day continued with the Women 64kg and Men 73kg categories.
Women 64kg category
In the first A session of the day Pham Thi Hong Thanh from Vietnam won confidently as she only started both Snatch and Clean&Jerk when all the other athletes finished with their attempts. The winning Snatch and Clean&Jerk was 100kg and 117kg.
In case of Snatch, Thipwara Chontavin from Thailand won Silver with 91kg, while in C&J Sarah from Indonesia placed second with 112kg.
Finally the Bronze of Snatch went to Sarah with 89kg, and Wei-Chia Li from Chinese Taipei collected the C&J medal with 111kg.
Total Podium of the category:
Pham Thi Hong Thanh (VIE) – 217kg
Thipwara Chontavin (THA) – 201kg
Sarah (INA) – 201kg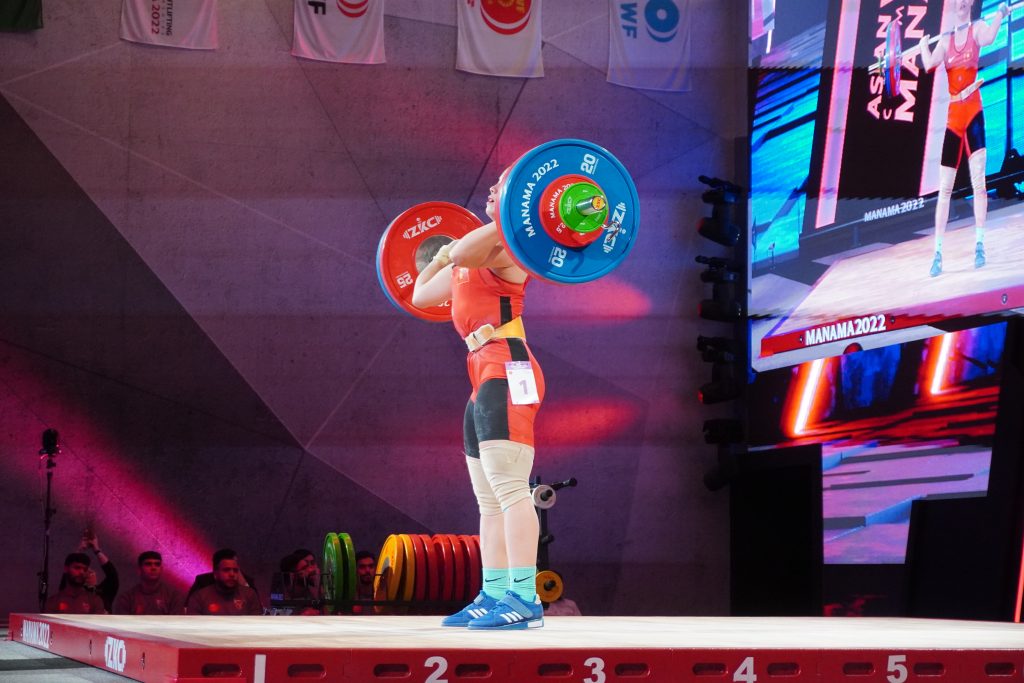 Men 73kg category
In the Snatch portion of the category we almost witnessed the first World Record (Junior) when Rizki Juniansyah almost broke his own record with the attempt of 158kg but it was a no lift. Even though he didn't accomplish a new World Record he won the category by 9kgs with the lift of 152kg. Second place went to Shulin Xiang from China with 143kg and Doston Yokubov from Uzbekistan completed the Snatch podium with 140kg.
The biggest suprise of the category came when Juniansyah bombed out as he tried to lift 186kg three times but he was unsuccessful in all his attempts. This gave the chance for M67kg World Champion, Yokubov who with 182kg became Asian Champion. Xiang added another Silver medal to his collection with his only one good lift of 178kg, and Nawaf Almazyadi from Kingdom of Saudi Arabia finished at third place with 170kg.
Total Podium of the category:
Doston Yokubov (UZB) – 322kg
Shulin Xiang (CHN) – 321kg
Nawaf Almazyadi (KSA) – 309kg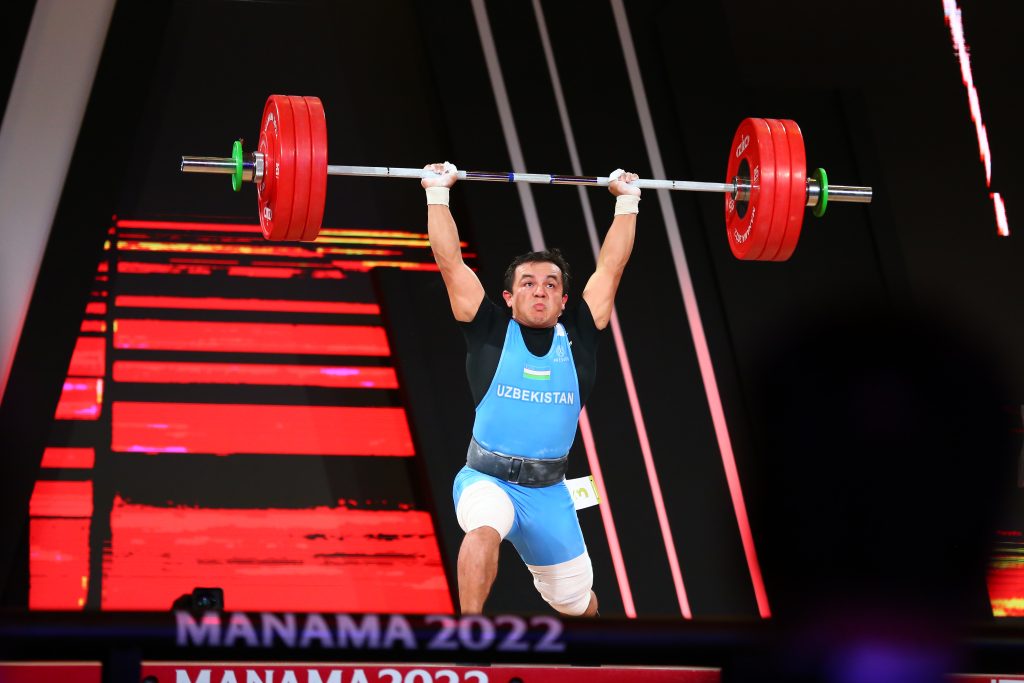 The 5th day of the competition will feature the Women 71kg and Men 81kg categories.