Zacarias Bonnat elected as third athlete representative on IWF Executive Board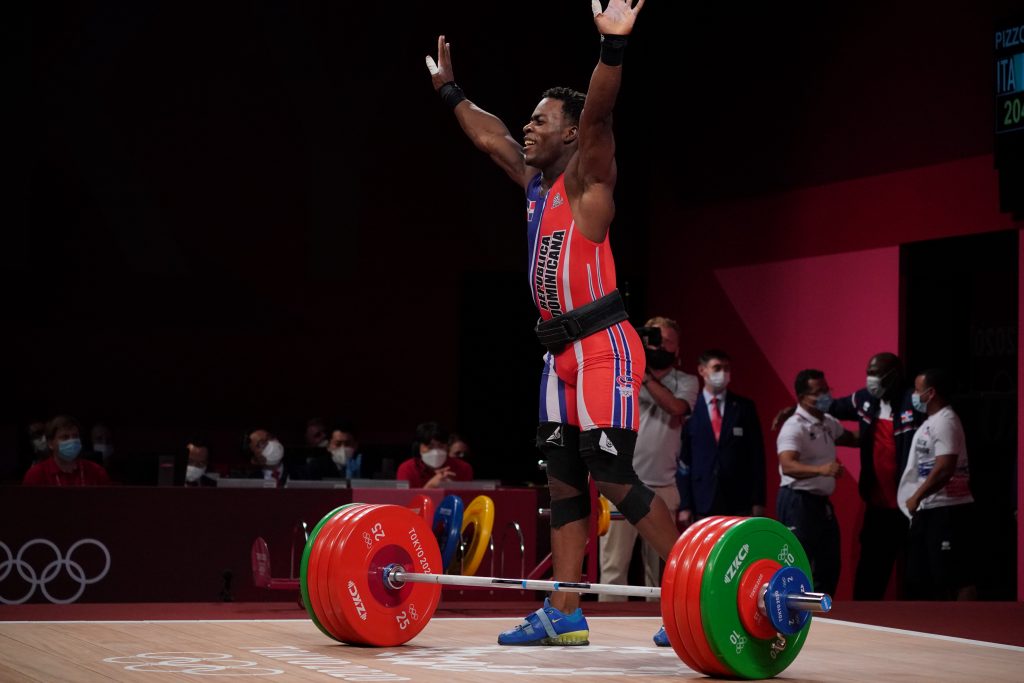 Tokyo 2020 silver medallist Zacarias Bonnat of the Dominican Republic has been elected by the International Weightlifting Federation (IWF) Athletes' Commission (AC) as the third athlete representative on the IWF Executive Board.
The IWF Constitution allows for up to three IWF AC delegates to serve on the Executive Board to ensure that the athlete voice is fully represented in the federation's decision-making processes. Bonnat joins IWF AC Chair Forrester Christopher Osei and IWF Vice-Chair Dora Tchakounte as the three athlete representatives on the Executive Board.
The vote was carried out online by the members of the IWF AC and will see Bonnat hold the position until the 2022 IWF Athletes' Commission election on 5-16 December 2022, in Bogota Colombia, on the occasion of the 2022 IWF World Championships.
IWF General Secretary Antonio Urso said:
"We are delighted to welcome Bonnat to the Executive Board and further strengthen athlete representation among our membership. The IWF is fully committed to promoting the interests of the athletes and having three athletes on our Executive Board ensures that their voice is heard and acted upon."
IWF AC Chair Forrester Christopher Osei added:
"The IWF Athletes Commission is very happy to have Zacarias as one of our representatives on the Executive Board. We have complete confidence that he will be a valuable addition and will actively contribute to discussions which will impact our fellow weightlifters. As a silver medallist from the recent Tokyo 2020 Olympic Games, he will bring vital experience and perspective as one of the world's best weightlifters to the Executive Board."