Weightlifting raises the bar at Islamic Solidarity Games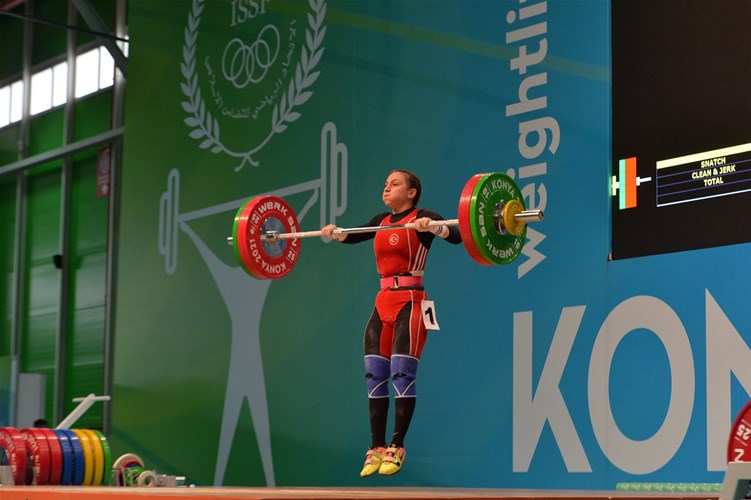 Weightlifting returned to the forefront at the Islamic Solidarity Games Konya 2021 as five days of thrilling competition saw numerous records broken and countless excellent performances.
World-class athletes, including World and Olympic champions, from 24 countries competed in the five-day competition. A total of 89 lifters from 21 nations took part in the men's events and 59 athletes from 17 nations competed in the women's competitions.
Athletes from 11 countries won medals at the event, including World and Olympic Champion Ruslan Nurudinov from Uzbekistan who lifted 417kg and set three Games records in the men's 109kg category. His compatriot, World and Olympic Champion Akbar Djuraev moved up to +109kg and won gold, lifting 446kg. 2020 Asian Championships silver medallist, Gulnabat Kadyrova from Turkmenistan set a new Games Record in Snatch and Total with 225kg in the women's 71kg. 2021 World Championships silver medallist Sarvarbek Zafarjonov from Uzbekistan won gold with 366kg, breaking all three Games records in the men's 89kg. Tokyo 2020 Olympic Games Bronze medallist, Zulfiya Chinshanlo from Kazakhstan won the gold medal in the women's 59kg with 220kg. In the men's 102kg category, 2021 World Champion Rasoul Motamedi Sedeh from the Islamic Republic of Iran won gold, lifting 400kg and setting three new Games records.
IWF President Mohammed Jalood said:
"The Islamic Solidarity Games attracted some of the world's best athletes and this was reflected in the extremely high quality of the competitions. Just as we have seen at recent events, once again the medals were split across many different countries and continents showing the strength and depth of our sport around the world."
IWF Athletes' Commission Chair Forrester Christopher Osei added:
"Athletes love to compete against the best and at the Islamic Solidarity Games this made for very exciting competitions for athletes and fans. It is clear from these Games and also the recent Birmingham 2022 Commonwealth Games that weightlifting has so much to offer major multi-sport events and it is critical that athletes continue to be given these platforms that they deserve."