A new chapter begins for IWF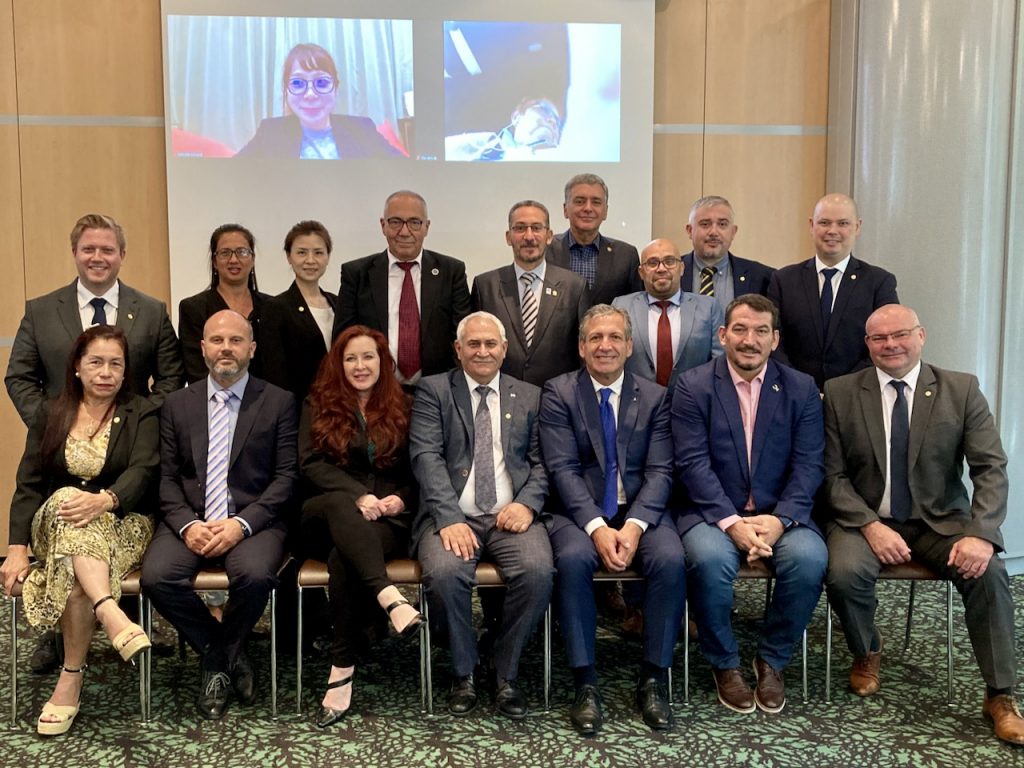 The new Executive Board of the International Weightlifting Federation met at the IWF Headquarters in Lausanne, Switzerland. Coming together for the first time since their election, there was a packed agenda set for the new leadership. Among the most important topics were weightlifting's Olympic status as well as the foundation and future of the sport.
At the recent Executive Board meeting discussions focused on the core principles of the IWF, including reviewing the past culture versus the new philosophy of the organisation and next steps in continuing to clean up the sport. Each member of the Executive Board committed to supporting the good governance initiatives already implemented and to the continued improvement of transparency and integrity within the sport.
Furthermore, concrete steps were agreed. These included: commissioning the International Testing Agency (ITA) to increase the number of out-of-competition tests and enhance transparency, appointing an international auditing firm to perform a detailed financial, governance and operational due diligence of the IWF covering the past ten year, review the IWF constitution to identify any needs for adjusting operational regulations, and lastly, an adjustment will be made to the current financial management regulations and procedures to ensure a clear link between costs and obtained results.
Additional points discussed also included the upcoming events for this year and next year, the support of athletes and member federations, the improvement of sponsorship and ways in which to promote the sport of weightlifting throughout the world.
IWF General Secretary Antonio Urso said, "We had some great discussions and made some important decisions for weightlifting; we are looking forward to sharing more on next steps with our members and partners in the coming weeks and months ahead. But we can already promise that transparency will be at the core of everything that the IWF does from now on."
While in Lausanne, the IWF President Mohammed Jaloud, the General Secretary Antonio Urso and the First Vice President Ursula Papandrea were invited to the IOC for a meeting aimed at establishing the path forward for the IWF regarding further improve governance. The meeting was very fruitful, and many points were highlighted by the IWF leadership as to the initial steps taken by the IWF towards positive change for the future of Olympic weightlifting.
Continuing on the path forward, the IWF also welcomed ASOIF's fourth Review on IF Governance this past month. In this report by ASOIF, the IWF is proud to report back to all members that the organization had increased it's score to secure a strong place in Group B (Group B sits in the middle of the five-group system – A1, A2, B, AT and C). Following a self-assessment questionnaire and independent evaluation conducted by ASOIF and independent experts, the IWF achieved four (4) Top 10 results in the assed indicators. This marks a significant improvement for the organisation and demonstrates the dedication of the leadership to foster transparency, modernisation and integrity.