Day 7 – 2022 IWF Youth World Championships
The seventh day featured the Women 81kg and the Men 102kg categories.
Women 81kg Category
In the first session of the day, the host country Mexico finally won its first Gold medal of the 2022 IWF Youth World Championships when Mairyn Vanessa HERNANDEZ LIZZARRAGA won with 95kg. Silver went to Busra CAN (TUR) with 94kg, while Shams Mohamed Ahmed ABDELRAZIM (EGY) finished third with 92kg.
In Clean&Jerk only the order in the first two places changed. This time Can won with her second lift of 118kg, Hernandez Lizarraga took Silver with 116kg, and Abdelrazim collected her second Bronze medal of the day with 115kg.
The Total podium was as follows:
Busra CAN – 212kg
Mairyn Vanessa HERNANDEZ LIZARRAGA – 211kg
Shams Mohamed Ahmed ABDELRAZIM – 207kg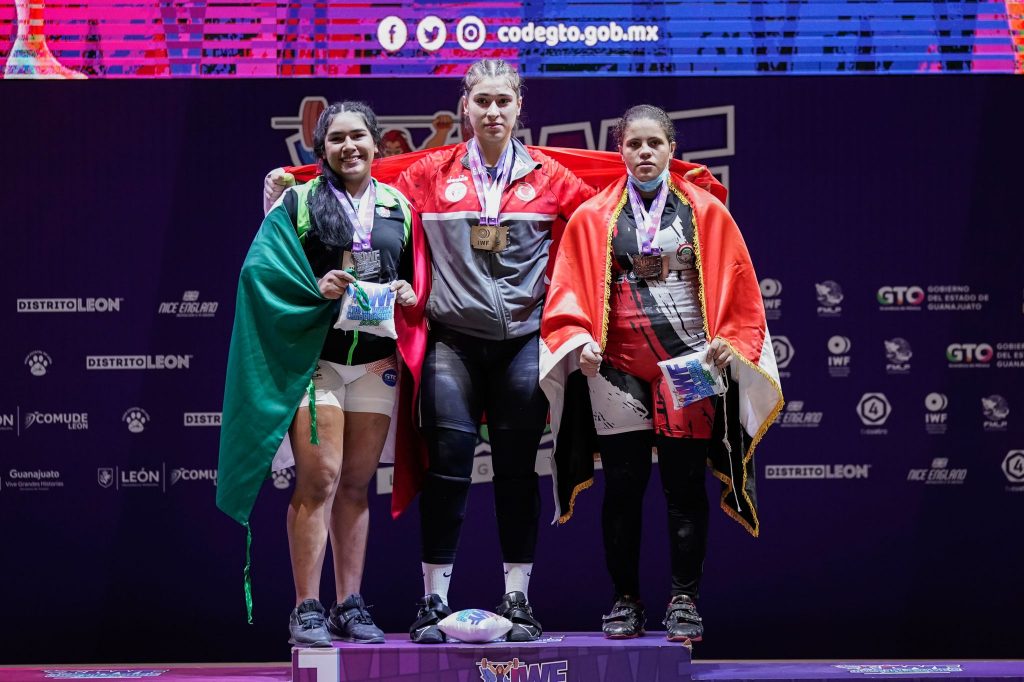 Men 102kg Category
In the Snatch portion of the program the competition for the Gold medal was decided between 2 athletes, Nikita ABDRAKHMANOV from Kazakhstan and Kutradbek SALIMJONOV from Uzbekistan. At the end Abdrakhmanov could hold a 1kg advantage and with 157kg placed first, while Salimjonov won Silver with 156kg. Bronze medal went Cristian Jesus BOJORQUEZ GRIJALVA from Mexico with 133kg.
In C&J, Baki Sami KIYMET from Turkey placed third with 163kg, Salimjonov with just only one good lift of 171kg finished second and once again Abdrakhmanov won it all with a the huge difference of 20kg (191kg).
In Total the following results were made:
Nikita ABDRAKHMANOV (KAZ) – 348kg
Kutradbek SALIMJONOV (UZB) – 327kg
Baki Sami KIYMET (TUR) – 294kg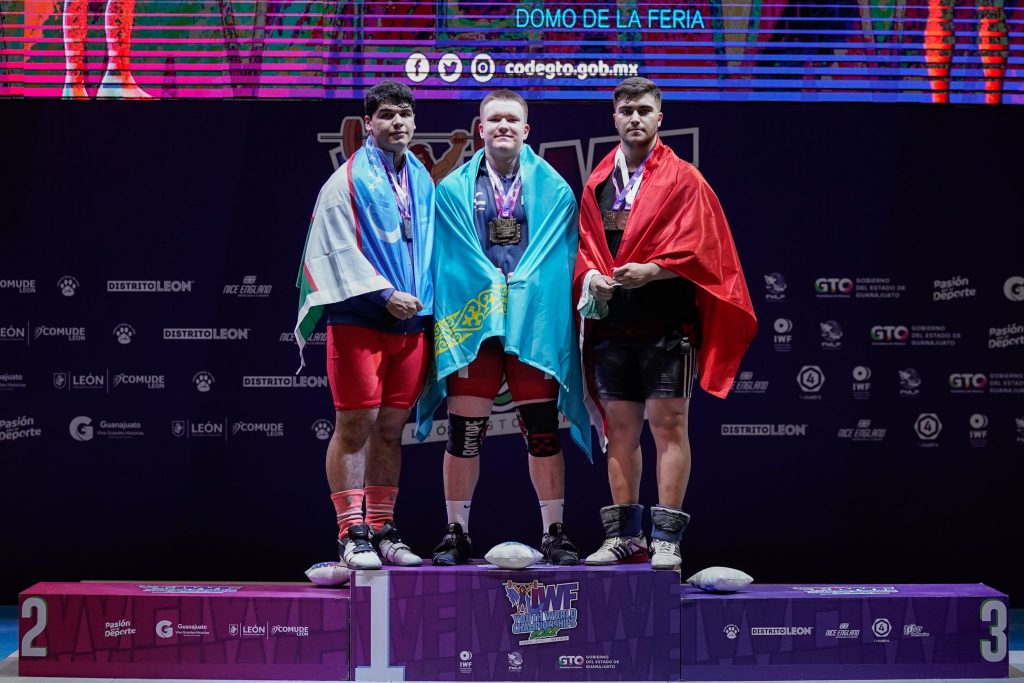 The last day tomorrow will feature the Men +102kg and the Women +81kg categories. Follow the competition live on the IWF YouTube Channel.