Day 6 – 2022 IWF Youth World Championships
On day 6 of the 2022 IWF Youth World Championships the action continued with the Women 76kg and Men 96kg categories.
Women 76kg Category
In Snatch Estefany ESPINOZA URESTI from Mexico placed 3rd with 90kg which she lifted on her third attempt. Second place went to Nigora SUVONOVA from Uzbekistan with 91kg who after last year Youth World Championships repeated her performance only this time she needed 1 kg less for that. The Snatch Youth World Champion title at the end went to Rahma Ahmed Abdelrazek Hassan ELSAYED from Egypt with her third attempt of 95kg.
In Clean&Jerk the same podium followed: Espinoza finished third with 110kg, Suvonova 2nd with 119kg, which was 5kg more than her best lift last year in Jeddah, and Elsayed placed first with her 2nd lift of 120kg.
The Total result were as follows:
Rahma Elsayed (EGY) – 215kg
Nigora Suvonova (UZB) – 210kg
Estefany Espinoza (MEX) – 200kg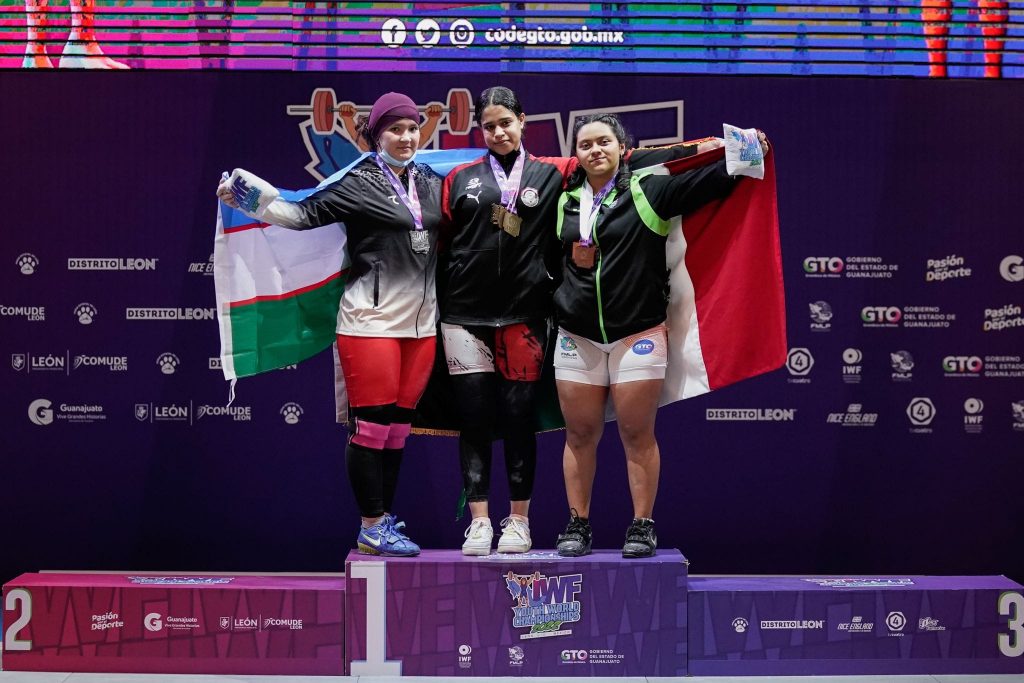 Men 96kg Category
In Snatch Gervasi TABAGARI (GEO) proved to be the strongest as he lifted 7kg more (140kg) than the second and third placed athletes, Saparly MUHYYEV (TKM) and Abrorbek MARUFBEKOV (UZB).
In C&J Muhyyev collected another medal, this time a Bronze with his second lift of 167kg. Silver medal was awarded to Pablo MEDINA CONTRERAS (MEX) with his third attempt of 169kg, while the absolute winner was Tabagari with a C&J of 177kg.
In Total, Medina Contreras added a Bronze medal to his collection with 300kg, Muhyyev won Silver with the same Total and Tabagari became the Youth World Champion with 317kg.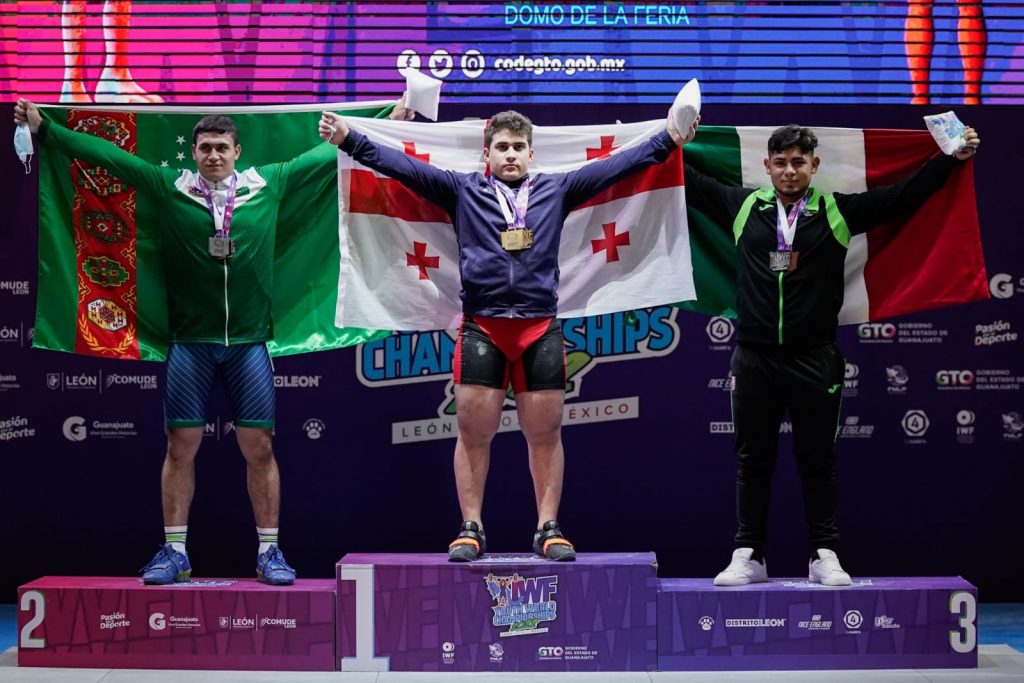 Tomorrow the event continues with the Men 102kg and Women 81kg categories. Follow the competition live on the IWF YouTube Channel.