First Day of the 2022 IWF Youth World Championships
The first day of the 2022 IWF Youth World Championships featured the Men 49kg and Women 40kg categories in León, Mexico.
Men 49kg Category
The day started with the Men 49kg Category at 16:00 local time. The category featured 6 athletes from Bulgaria, Ecuador, India and Peru. 
In the Snatch portion of the program the first Bronze medal of the Championships was won by Vijay PRAJAPATI (IND) with his second attempt of 78kg, Silver went to Nino SIMEONOV (BUL) with the same weight but as he lifted it first he placed second. Finally, Alexis Javier ENDARA CRIOLLO (ECU) finished first with his second good attempt of 81kg.
In Clean&Jerk Simeonov took Bronze with 96kg, Prajapati finished second with 97kg and Endara Criollo once again won Gold with three good attempts from which his best was 103kg.
The first Total podium was as follows: Simeonov took Bronze with the Total of 174kg, Prajapati won the Silver medal with 175kg and the Total winner of the category was Endara Criollo with 184kg after he won both Snatch and C&J.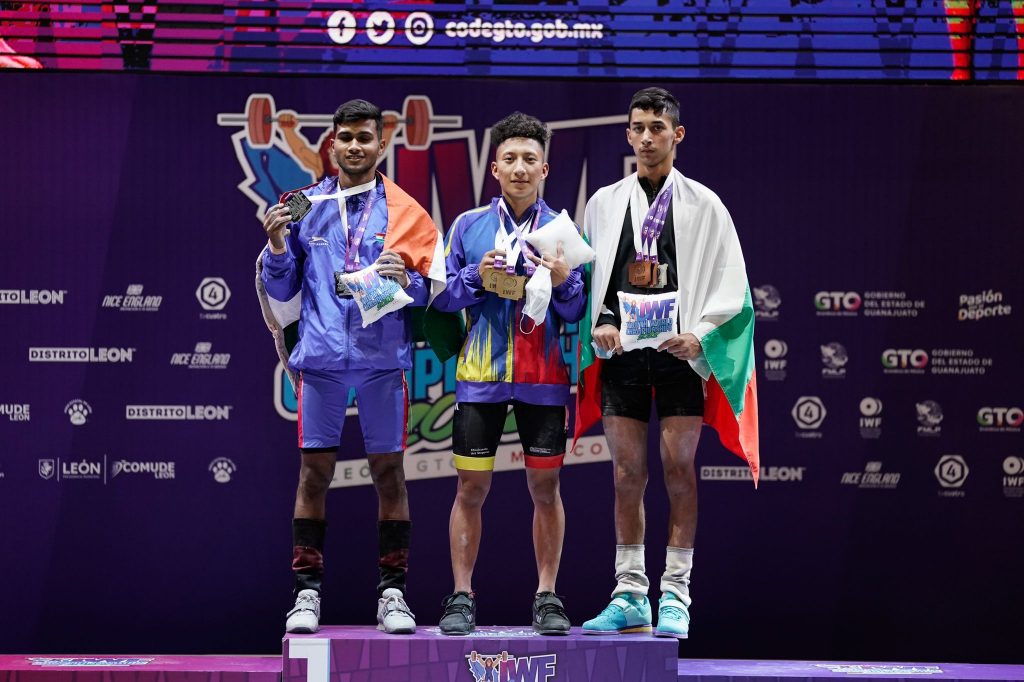 Women 40kg Category
The last session of Day 1 of the 2022 IWF Youth World Championships featured the lightest Women category (W40kg).
In the Snatch portion of the program except one, all the attempts were successful which means that the coaches chose the perfect weights for their athletes. Among the 7 athletes featured in this session Aleksandra BELENKO from Kazakhstan won Bronze with 55kg. Second place went to Lawren Sofia ESTRADA VELEZ from Colombia with the same weight while Akansha VYAVHARE from India finished at the first place with 59kg.
In C&J the same athletes won the medals just in different order. This time the Gold medal was awarded to Estrada with 73kg, Belenko finished second with 70kg and the last medal of C&J went to Vyavhare with 68kg.
In Total, Estrada won Gold with 128kg, Silver medal went to Vyavhare with 127kg, while Belenko took the Bronze medal with 125kg.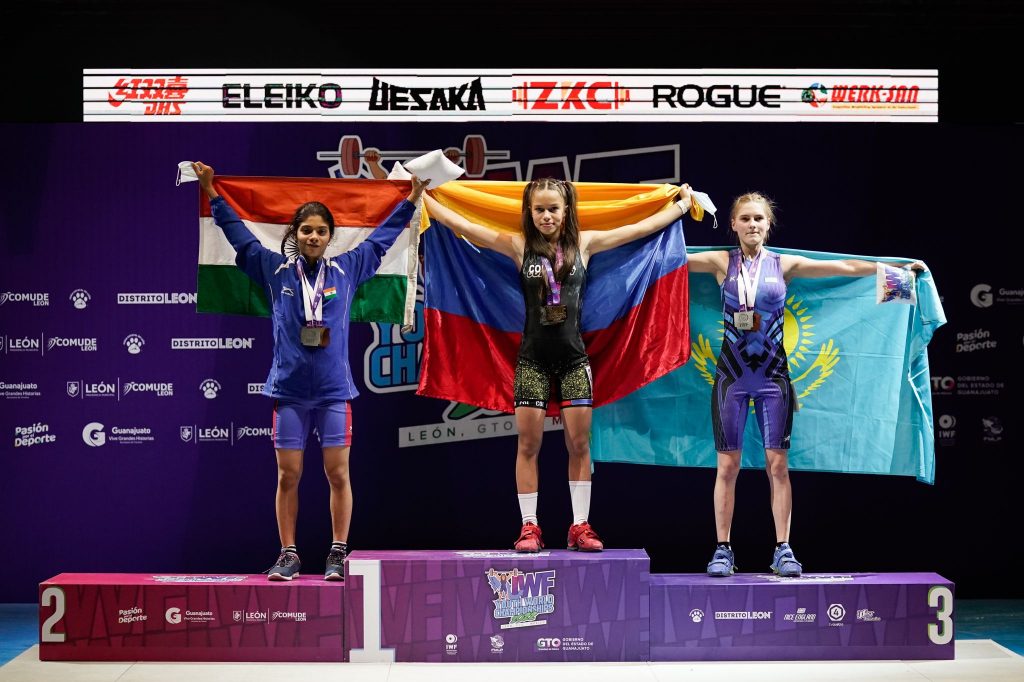 Tomorrow the competition continues with the Men 55kg, Women 45kg and the Men 61kg categories. Follow the livestream on the IWF YouTube Channel.