31st SEA Games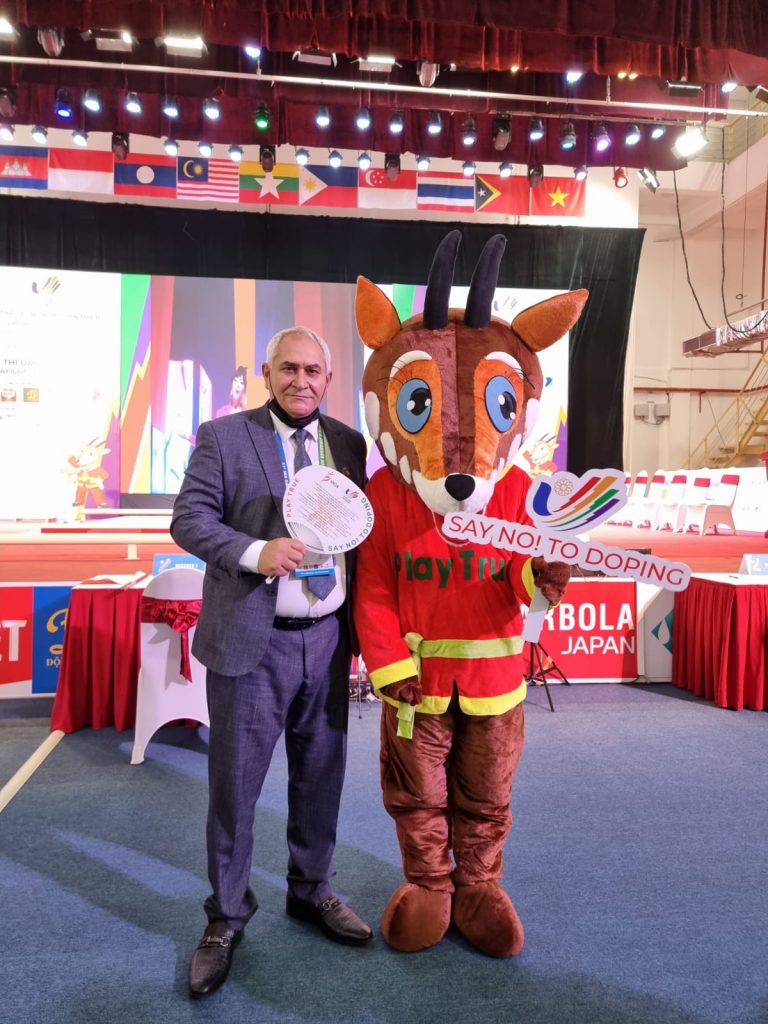 IWF General Secretary, Mohammed Jalood visited the Southeast Asian Games currently running in Hanoi, Vietnam.
This is the second time Vietnam is hosting the SEA Games, the first one being in 2003. The event was originally scheduled for  2021  but due to the COVID Pandemic it was postponed to 2022.
Mr. Jalood also met the official mascot of the Games, Sao La, both supporting the clean sport.
The weightlifting competitions last 4 days and athletes are competing in 14 categories. One of the biggest name competing at the event is Hidilyn Diaz (PHI), Tokyo 2020 Olympic Champion.