Day 7 – 2022 IWF Junior World Championships
The seventh day of the 2022 IWF Junior World Championships featured the Men 96kg and Women 81kg categories
Men 96kg Category
In Snatch, Egypt, Moldova and Armenia finished at medal positions. Yasser USAMA HEMDAN with 157kg already at his first international event won a Bronze medal. Last years Silver medalist in 89kg category, Tudor BRATU won Silver with 163kg and Garik KARAPETYAN, last years World Champion of the category won Gold with 170kg.
In Clean&Jerk, the medalist were the same athletes, just in different order. Karapetyan finished third with 200kg which was a new best at international competition for him. Bratu once again took Silver with 201kg and Usama clinched Gold with 202kg.
The order of the Total medals repeated the Snatch podium: Karapetyan finished at first place with 370kg and defended his title, Bratu won Silver medal with 364kg and Usama took Bronze with 359kg.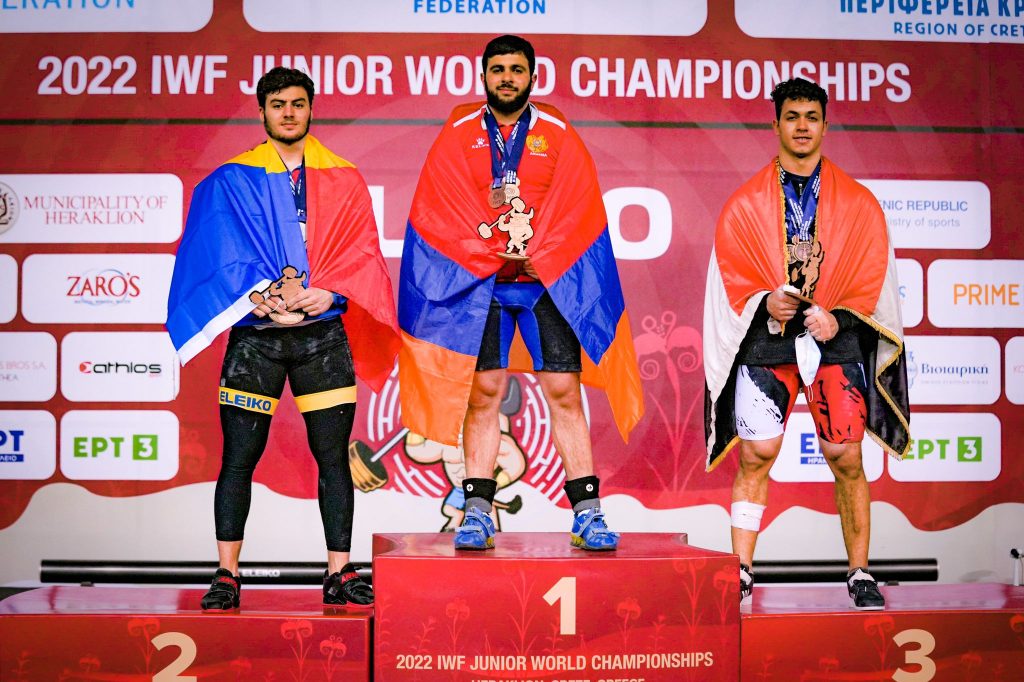 Women 81kg Category
In Snatch Emmy Lizette GONZALEZ VELASQUEZ (MEX) won Gold with her successful second attempt of 100kg, Dilara NARIN (TUR) took Silver with 99kg and Fatma Mohamed Sadek AHMED (EGY) finished third with the same weight – 99kg – but as she lifted it later she could only place as the Bronze medalist.
We saw quite a few no lift in the Clean&Jerk portion of the program but the Snatch medalist showed a performance which earned them the C&J medals. This time Narin finished at first place with 131kg, Gonzalez became the Silver medalist with 127kg andd Ahmed won her second Bronze medal of the day with 122kg.
In Total, Narin won Gold with 230kg, Gonzalez took Silver with 227kg and the last medal of the day went to Ahmed with 221kg.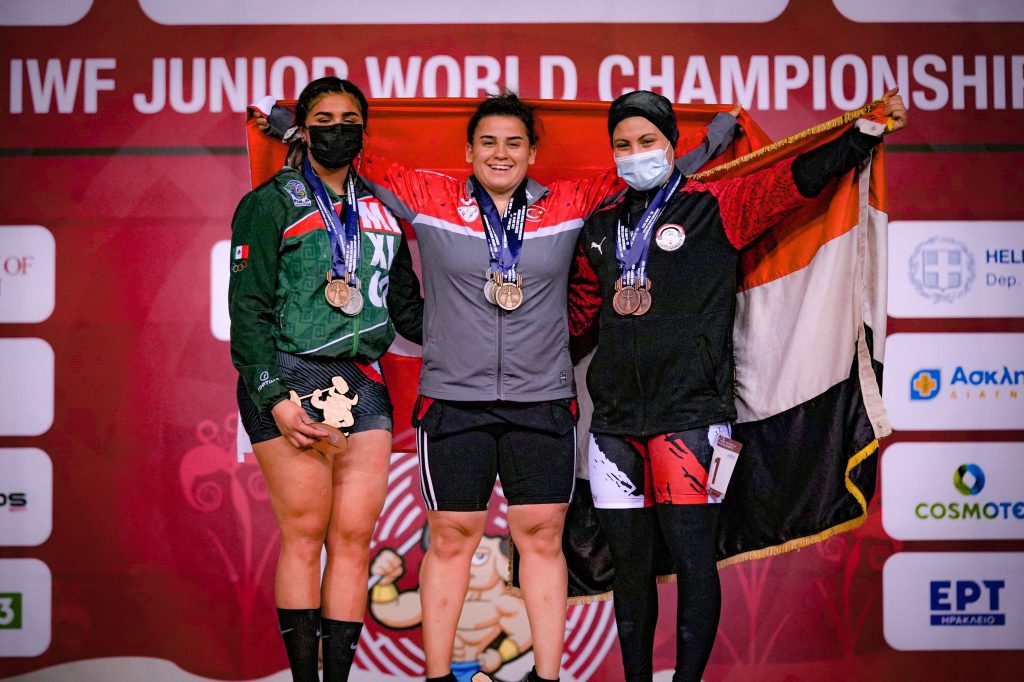 Tomorrow the program continues with the Men 102kg category at 12:30 local time.
Follow the competition live on the IWF Facebook, IWF YouTube Channel and on the Olympic Channel.