Day 9 – 2021 IWF World Championships and Commonwealth Championships
On day 9 of the 2021 IWF World Championships the action continued with the Women 81kg and Men 102kg categories.
Women 81kg Category
The first A session of the day was the Women 81kg which started at 16:00 local time. The group featured the current Junior C&J and Total World Record holder Eileen Cikamatana from Australia.
In Snatch based on the starting weights Eileen Cikamatana and Alina Marushchak (UKR) had the best chance at winning Gold. The other medal contenders were Iseul Kim (KOR) and Valeria Rivas Mosquera from Colombia. Mosquera and Kim both started at 105kg which they both managed. Then came Cikamatana with 108kg however her first 2 lifts were 'no lifts'. As Kim lifted 108kg and Cikamatana could only lift it on her last attempt, the Australian got the Bronze medal and Kim won Silver. Mosquera went for 109kg on her second and last attempt but was unsuccessful. The absolute winner of Snatch was Alina Marushchak from Ukraine who went 3 from 3 with 108-111-113 and won Gold.
In the Clean&Jerk portion of the program Alina Marushchak (UKR) did it again. With her second attempt of 135kg she won Gold. Valeria Rivas Mosquera (COL) and Dayana Aracelis Chirinos Leon (VEN) both lifted 134kg as their best lift but as the Colombian did it first, she won Silver and consequently Bronze went to Chirinos Leon. The biggest suprise of the session was Eileen Cikamatana not making a successful lift in C&J.
In Total Alina Marushchak (UKR) won with 113-135-348, Valeria Rivas Mosquera (COL) took Silver with 105-134-239.  The last podium place went to Iseul Kim (KOR) with 108-130-238.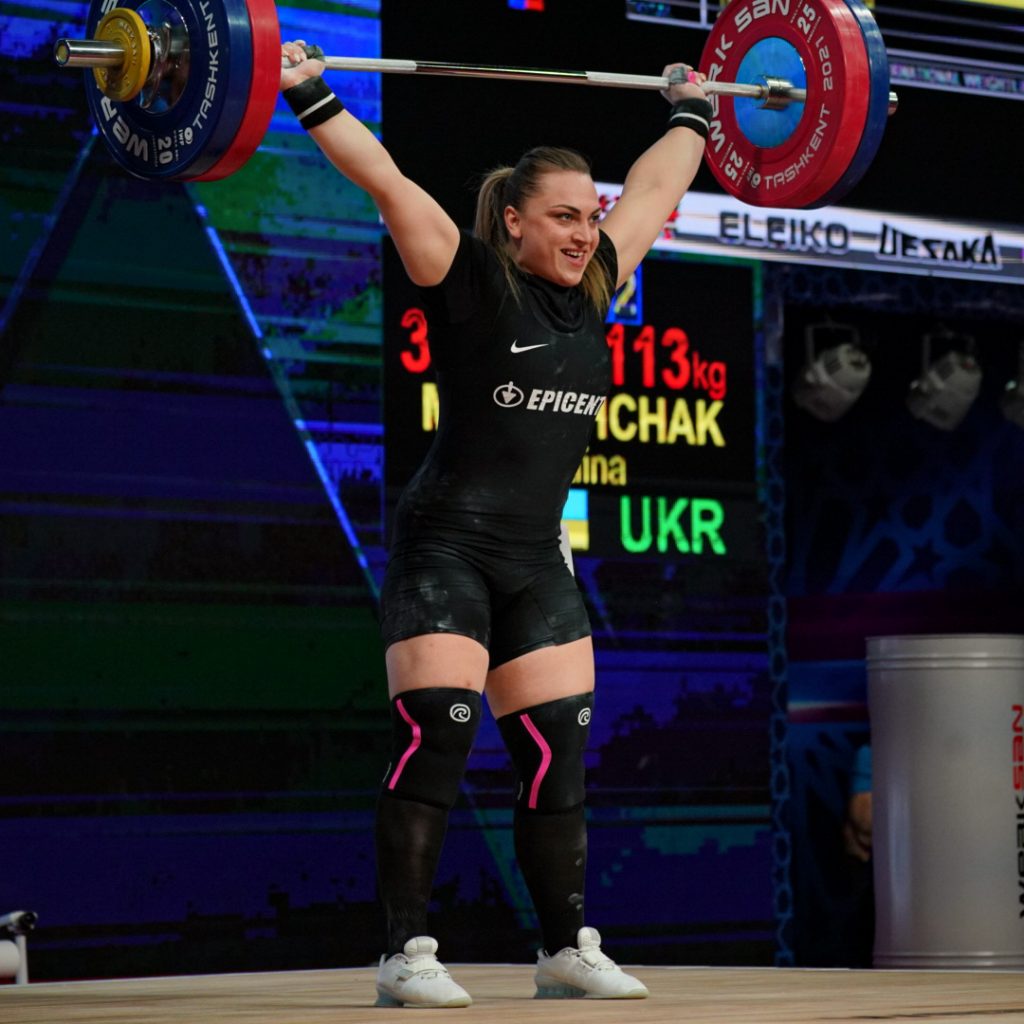 Men 102kg Category
In Snatch Samvel Gasparyan from Armenia finished at third place with only one 'good lift' of 175kg. Rasoul Motamedi Sedeh (IRI) first missed 170kg but his second attempt was successful and then he also lifted 177kg and with this lift he won Silver. Tokyo 2020 Olympian in M109kg, Yunseong Jin (KOR) won the session with his second lift of 180kg.
In Clean&Jerk four athletes were in competing for the medals. The absolute winner of C&J was Rasoul Motamedi Sedeh (IRI) who on his last attempt lifted 220kg. Bekdoolot Rasulbekov (KGZ), who placed 6th at the Tokyo Olympics in M96kg, finished at second place with a last lift of 217kg. Bronze medal was decided between Amir Hoghoughiosgouei (IRI) and Yunseong Jin (KOR). First Hoghoughiosgouei lifted 210kg successfully and set his next lift at 216kg, the same weight Jin started. As Jin missed his first attempt it gave the chance to Hoghoughiosgouei to have the advantage over the Korean athlete. Hoghoughiosgouei took the opportunity and successfully lifted 216kg. Jin also had a good lift of 216kg but as none of them managed their last attempts, Hoghoughiosgouei won Bronze.
Total podium was as follows: Amir Hoghoughiosgouei (IRI) won Bronze with 172-216-388. Yunseong Jin (KOR) took Silver with 180-216-396 and Rasoul Motamedi Sedeh (IRI) finished at 1st place with 177-220-397.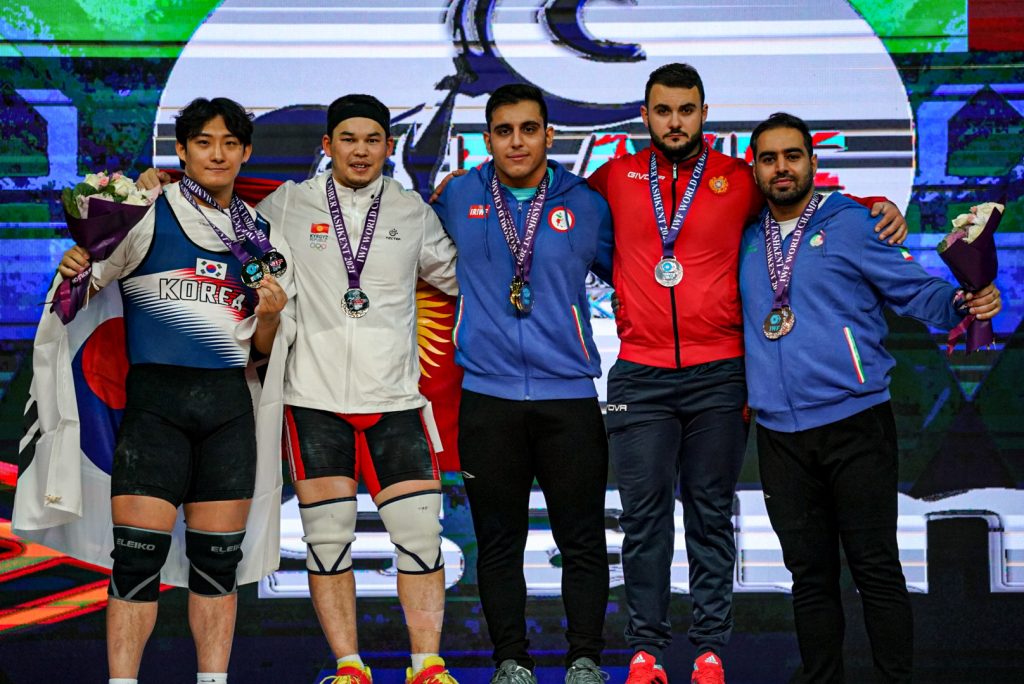 Commonwealth Championships
In the 102kg category only 2 athletes competed. Rashed Quran (CAN) won the M102kg category of the Commonwealth Championships with 330kg in Total. Jack Anthony Madanamoothoo (MRI) completed the podium with the Silver medal with a 306kg Total.